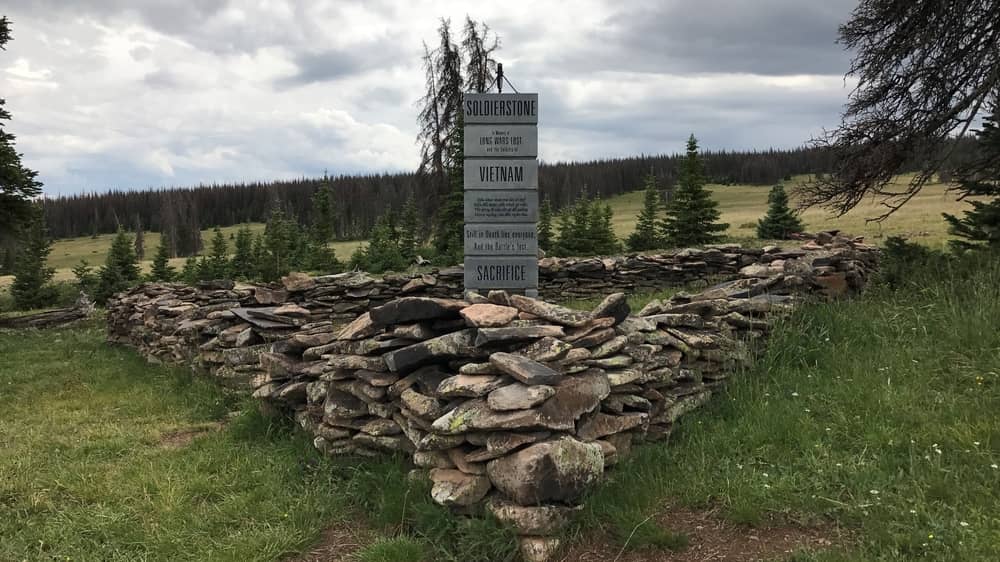 After the long Day 9 to Marshall Pass, Day 10 up to Sargents Mesa was short. For most of the day we battled bowling ball sized rocks in the trees. We both were tired from all the rock hopping and climbing and wanted to kick back, relax and enjoy the scenery.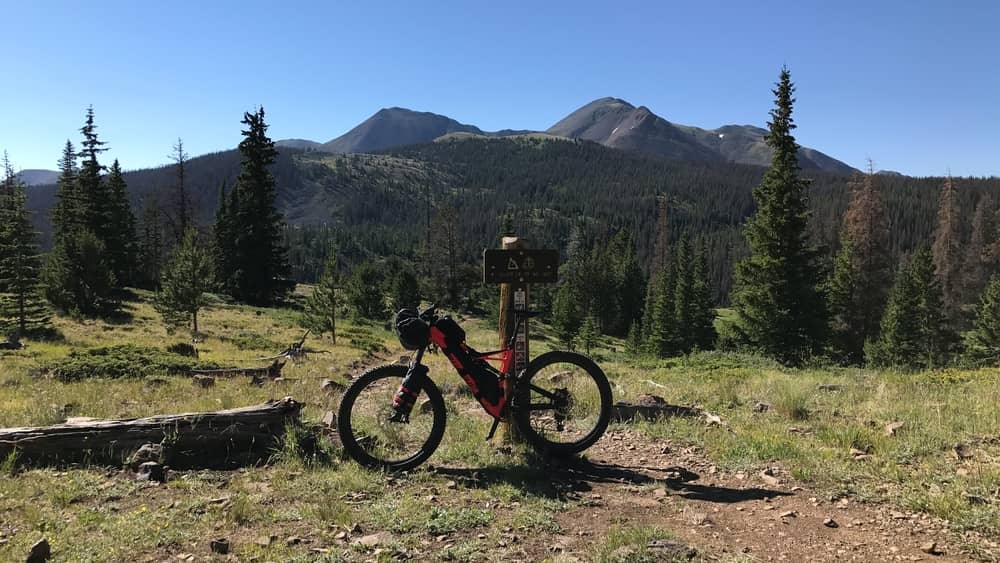 Sargents Mesa
As we climbed up to Sargents Mesa, the lightning and thunder became more ominous. The top of the mesa is near 12,000 ft and exposed, so we pitched the tent near a stand of trees.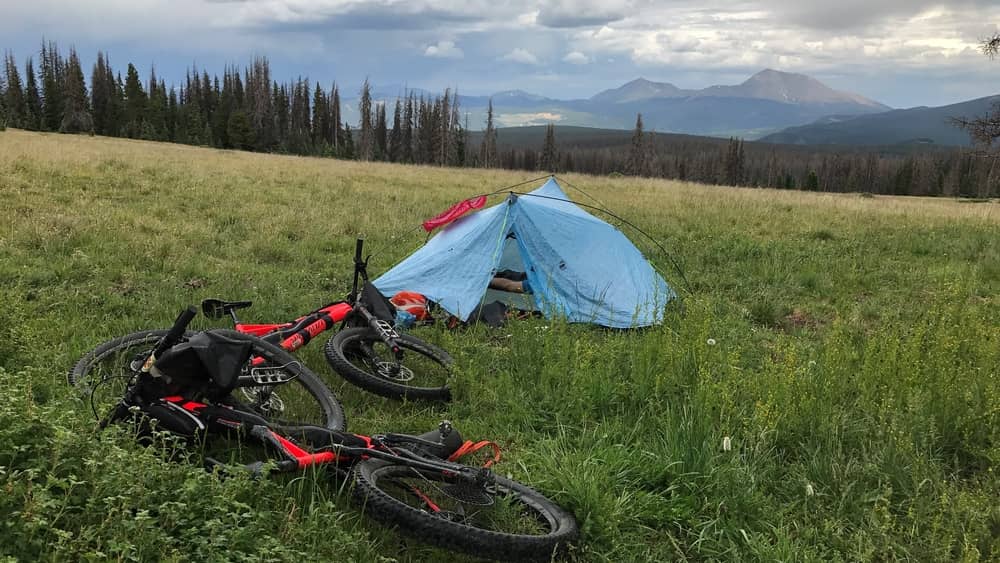 We saw a few more intrepid CT hikers pass us as the thunderstorm grew. After it passed, I set up my hammock and just kicked back to enjoy the view.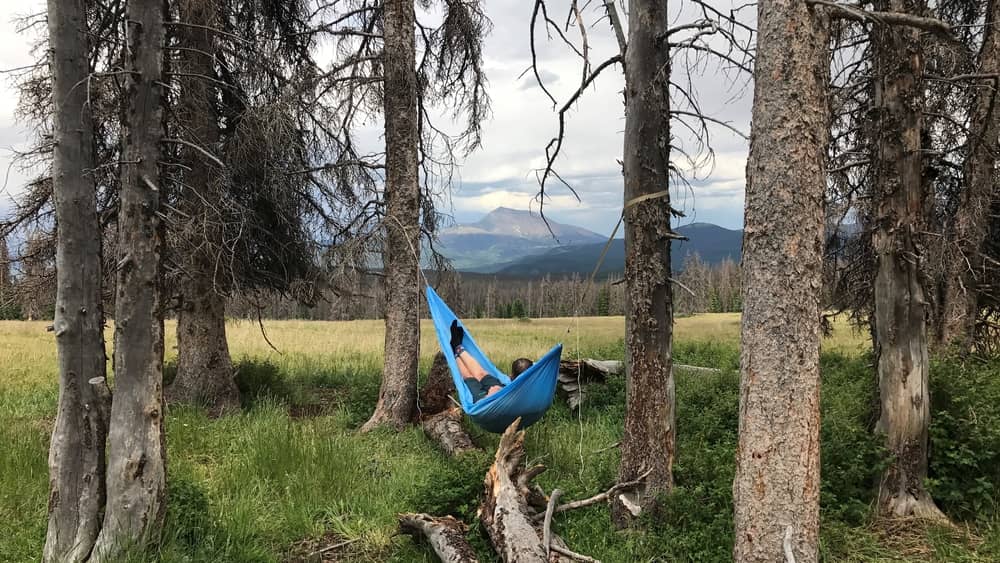 Soldierstone
Up on the mesa is a war memorial called Soldierstone, constructed in the 90s with private contributions organized by a retired US Army soldier named Stuart Allen Beckley who served during the Vietnam War.
Soldierstone is an odd memorial – not well marked, not near any major parking, on top of a mountain mesa, honoring foreign solders who helped US Forces. I finally found it after looking for about 30 minutes.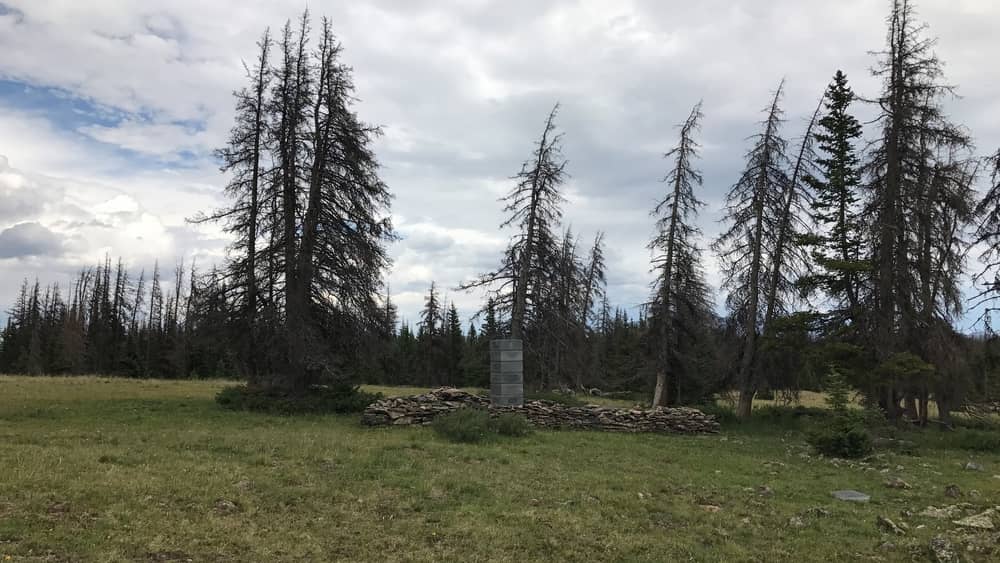 It was particularly solemn with the silence and dark clouds of next thunderstorm approaching.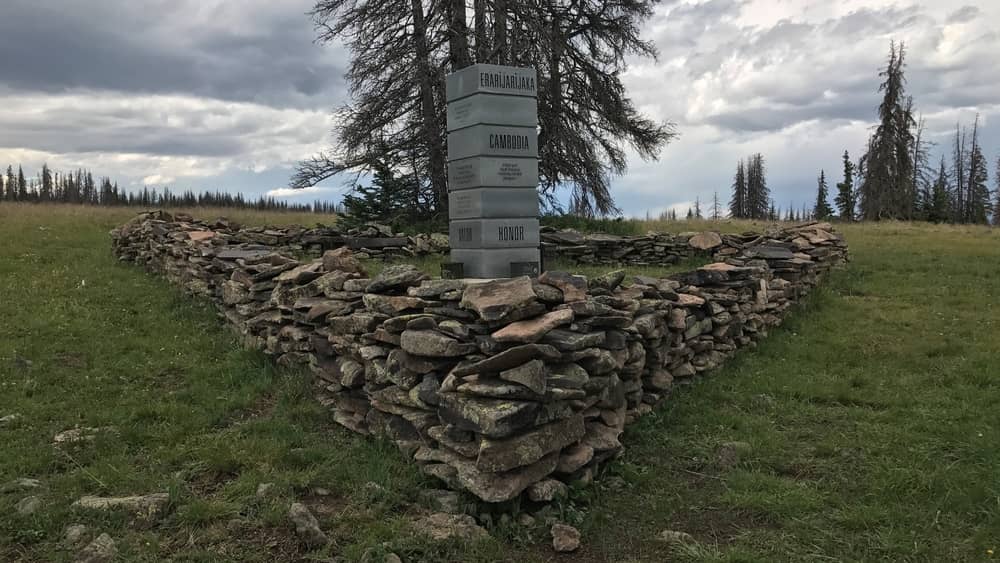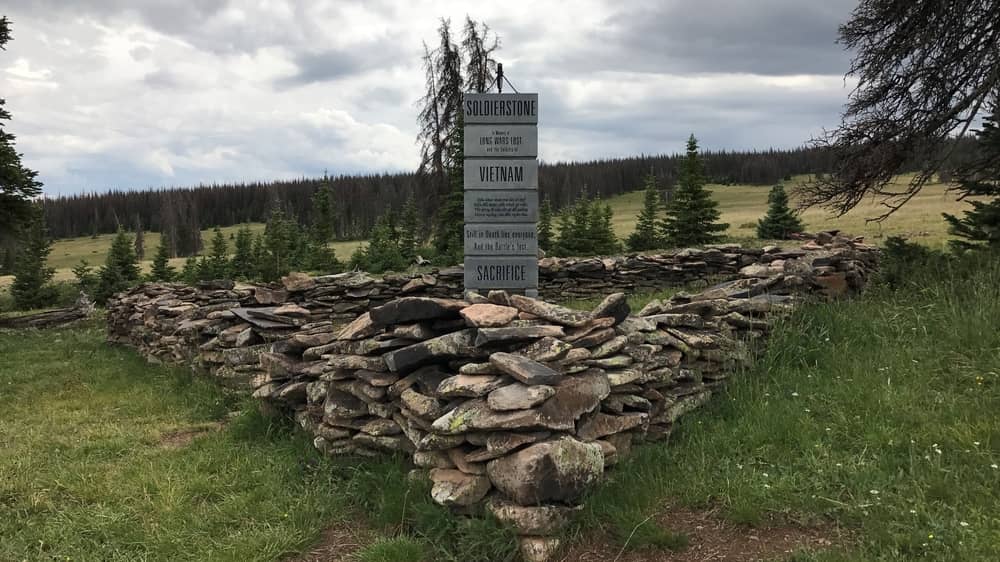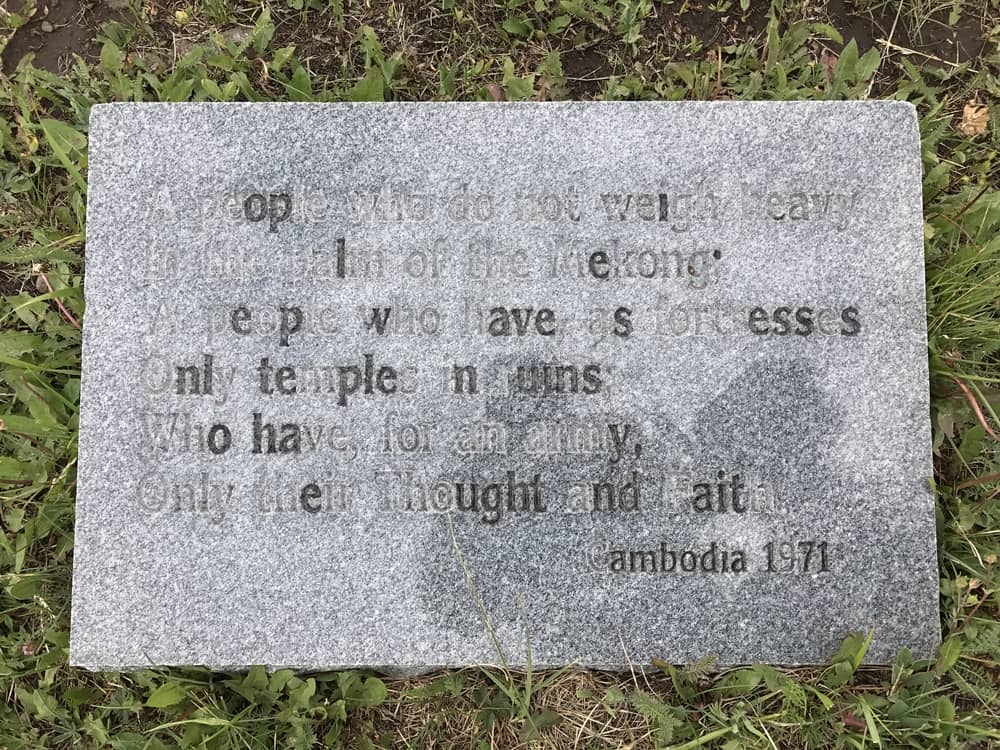 As I walked back to the tent it started to rain. It rained almost all night.