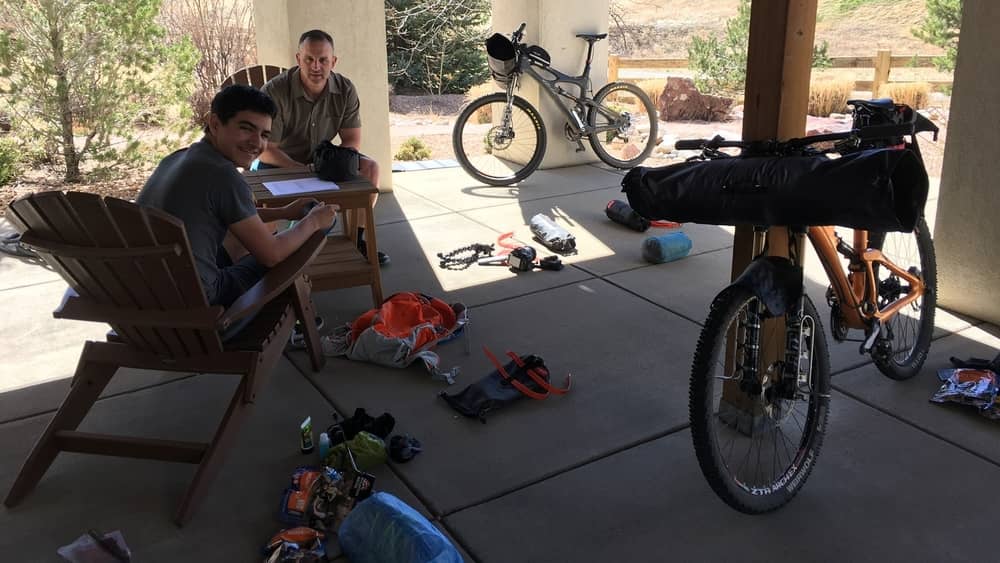 I now understand the wisdom of testing all your gear ahead-of-time as a bikepacking dry run before going out on a long distance trip. We tested our new Zpacks Duplex tent, and thank god we did.
The Zpacks Duplex: It All Started Well
Last Saturday, Kyle and I started our day with an audit of all our gear. I explained the purpose of each item, and where it was stored on the bike, and why. In general, you want to have as much of the weight on the bike as possible to preserve your back.
From there we went onto the tent setup.  After doing a ton of research from PCT and AT through hikers, I got a nice ultralight Zpacks Duplex which comes in under two pounds!  However, the assumption with this tent is that you are hiking with trekking poles and can use those poles to prop the tent up.  Since we are bikepacking, we aren't carrying trekking poles.  So, I purchased carbon fiber add-on poles from Zpacks.  After watching a short YouTube video from the company, we got onto assembling the tent in our side yard.
With loaded bikes, we got going.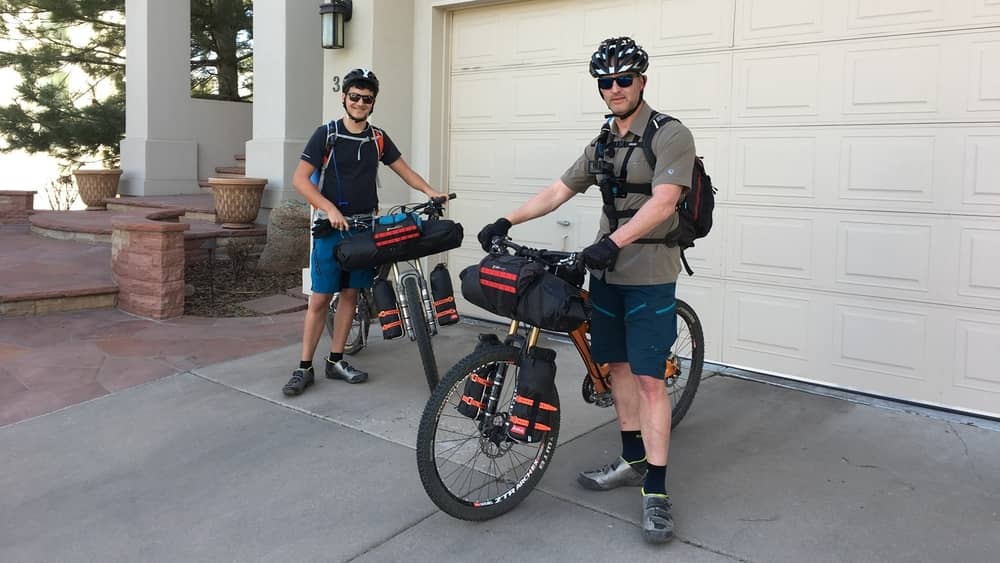 We headed west, and took a few photos along the way.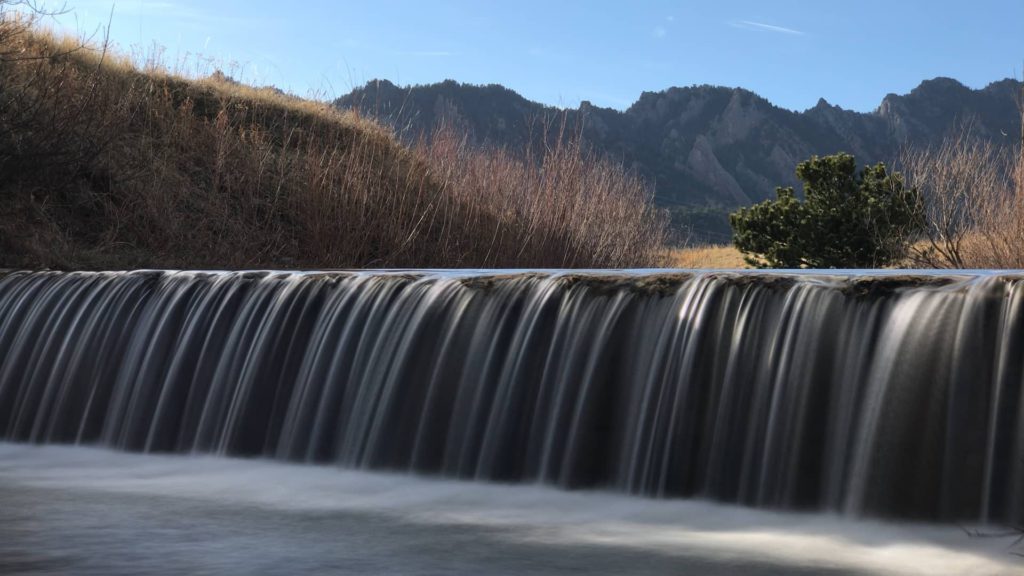 Then, A Warning
As we looked around for suitable spots to camp, we stumbled upon a sacred place.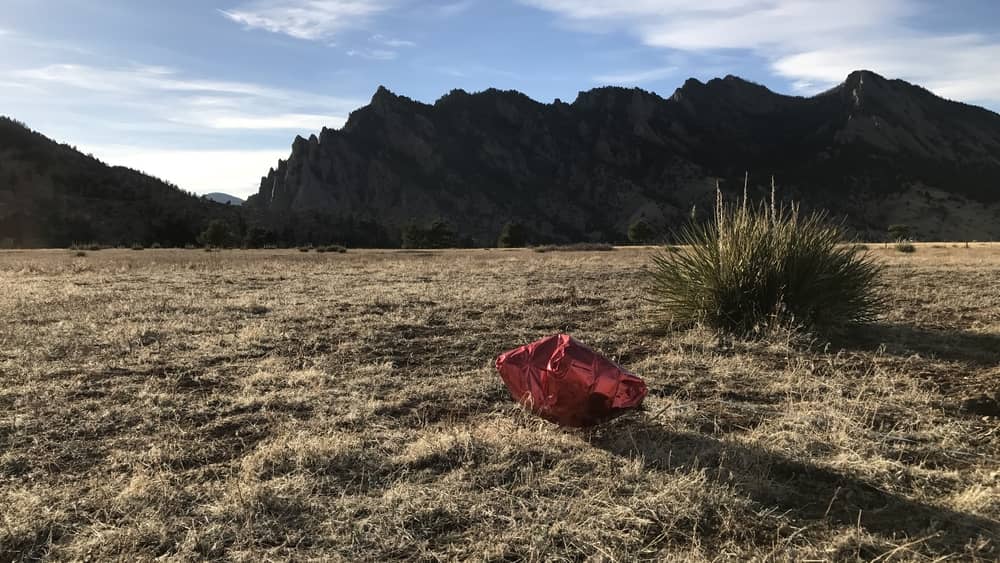 I should have taken that as a warning. At about 7pm we started to put up the tent, and within seconds of assembling one of the carbon fiber poles, I heard a nasty crunching sound. I swore profusely, and Kyle said, "I'm glad I'm not the one that did that."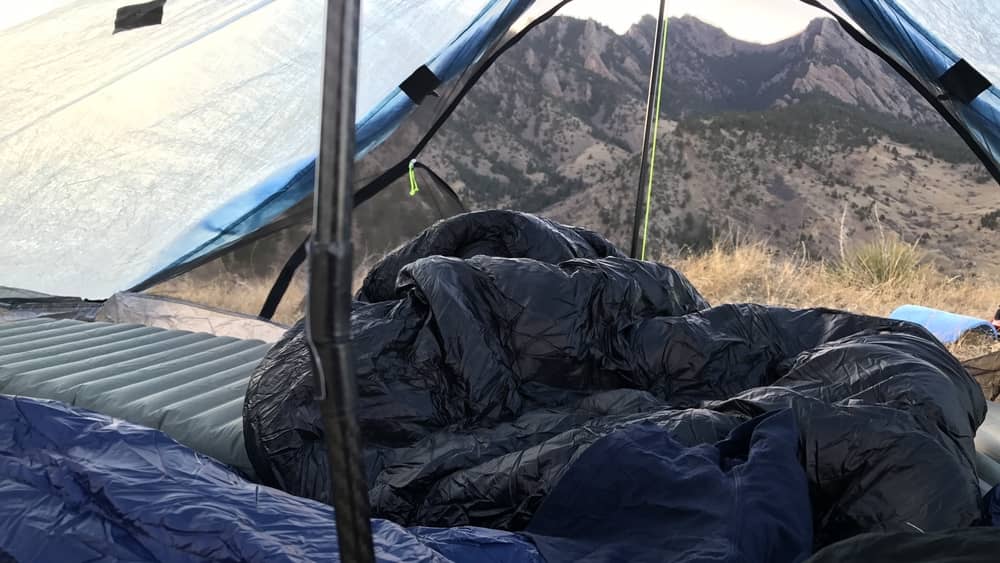 But I was prepared! I had brought a section of Gorilla tape and did my best to make it right. I then put the second pole into the other side of the tent with the utmost care.
At 8:30 it was completely dark, and I got into the tent, no problem. Kyle then got in on the other side, and the second he sat down, we heard a loud "snap" and the tent top fell on our heads. The other pole had broken in half. This time I kept my expletives to myself and we started to laugh. "Well, this is why we pre-flight our gear," I said.
Where There's a Will…
But we had Gorilla tape! And determination! Kyle started to tape up his side while I tried to reinforce my side with titanium sporks.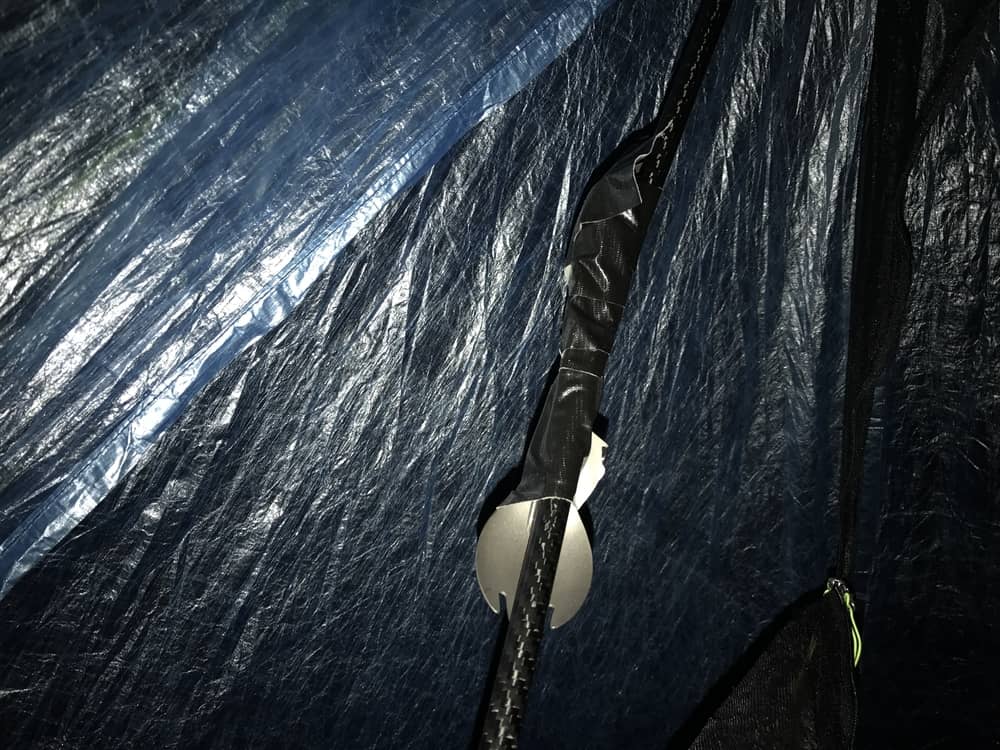 Within fifteen minutes the tent was again on our faces, but we were going to tough it out, so we closed our eyes and tried to get to sleep. Meanwhile, winds kicked up, and the tent began flapping on our faces, so we decided to sleep on top of the tent. It was now 11pm, and I started to think we should abandon our mission. At midnight, as Kyle was turning over on his sleeping pad, a huge gust of wind blew him onto his feet, freaking us both out a bit. He was just standing over me like one of those poor souls in the Blair Witch Project (which I probably shouldn't have re-watched just a few weeks ago).
Time to Call It
At this point I said, "All right, time to head home," to Kyle's delight. However, I couldn't find my headlamp, and I had to use my iPhone as a flashlight to try to pull all my gear together. Fifteen minutes later we were packed, and I had found my headlamp. I asked Kyle, "Front, or back?" and he said, "Back." I said "Ok, don't let the creatures get you." In pitch black we rode ten miles home, and I could see Kyle's headlamp moving back and forth, side to side, the whole way. He was never more than a few feet off my back tire.
When we got to the house it was 1am, and I was almost certain Cris had locked the door and that I would have to ring the doorbell. But the door opened, and as I slipped into bed, she said, "I thought you'd be back." So right she was.
On Monday I took photos of the broken poles and sent them to Zpacks.  Within hours I got a response back from the owner/founder, Joe Valesko apologizing for the problem, and offering a full refund and solution.  I'm upgrading to a set of Flex poles that will span the outside of the tent, and will try these in early April.  We'll probably just keep it simple and camp on the side lawn this time, and hopefully we won't disturb the tortured souls of dead balloons.
2021 Zpacks Duplex Update
It's now 4 years later and I wanted to say that the Zpacks Duplex is hands down my favorite tent. If you read on you'll discover my son and I had a successful Colorado Trail bikepack in 2017, and the Duplex was critical to our success. We had to yank it out several times and set it up quickly as approaching thunder storms hit.
Since 2017 I've used the tent at least 30 nights per year in spring, summer and fall. I've hiked the Collegiate West twice, and have become a crew lead for the Colorado Trail Foundation.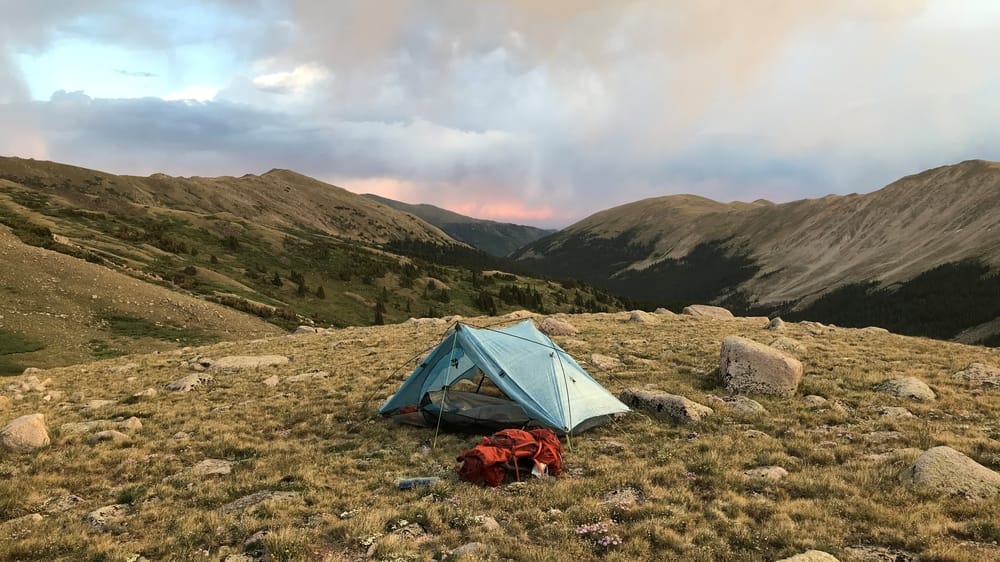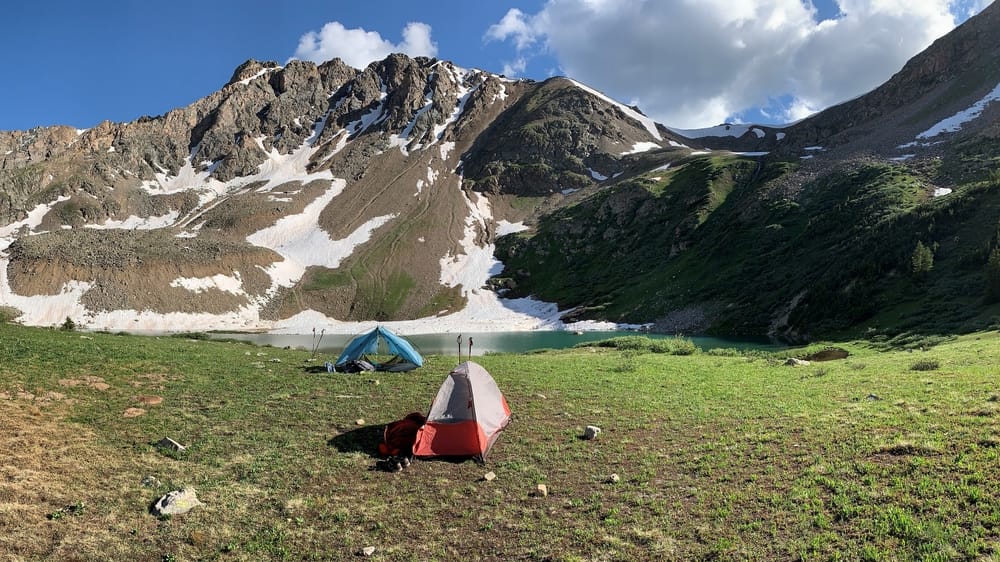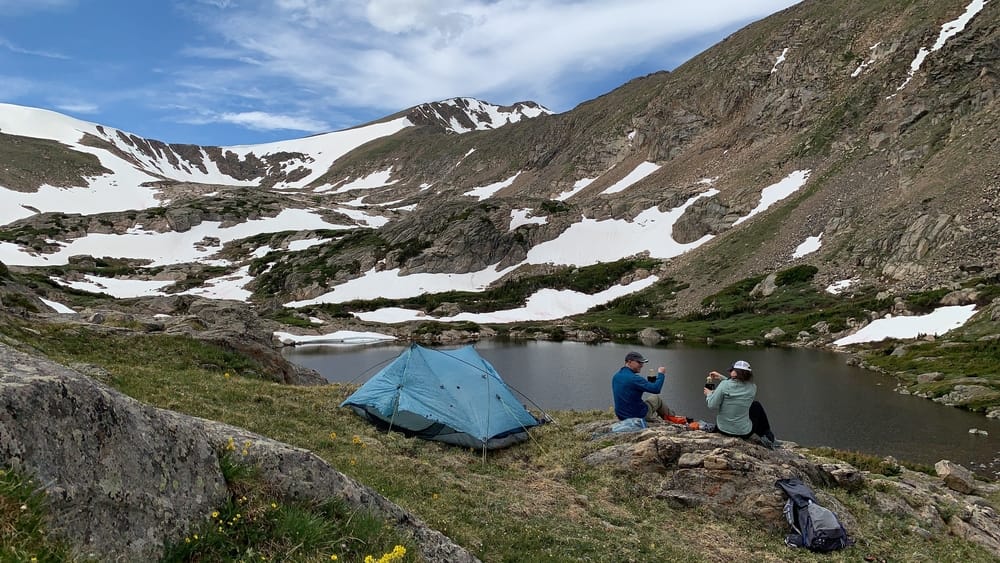 The tent is showing a little wear, but only a few small holes that I patch up with some Gorilla tape. I only have positive things to say about Joe Valesko and Zpacks quality.