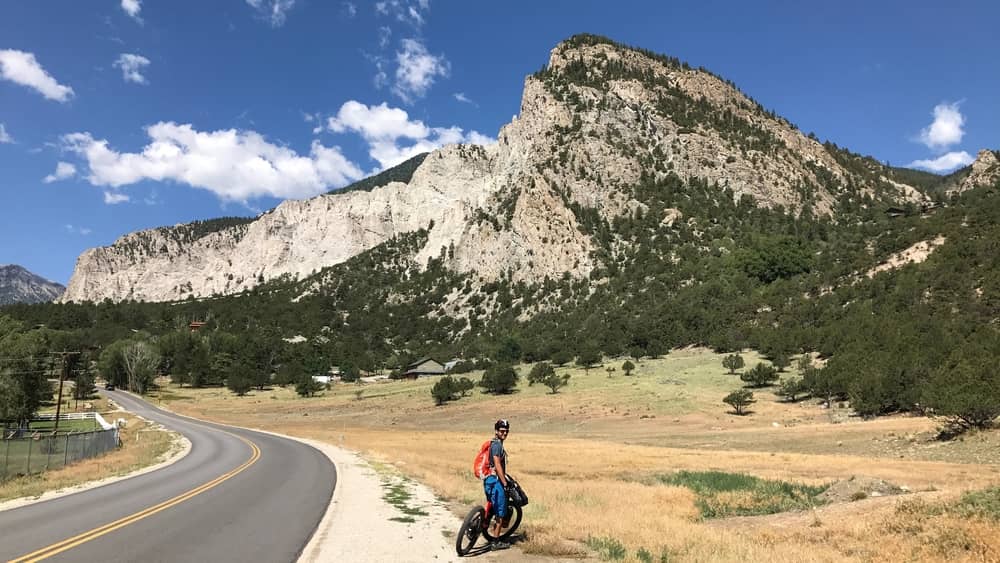 After a few days rest from Day 7 we got back onto the trail on Sunday the 16th in the middle of the Collegiate Peaks with the goal of getting to Highway 50. We got close, camping below Mt Shavano. By the time we quit we had climbed 5000 ft over 28 miles.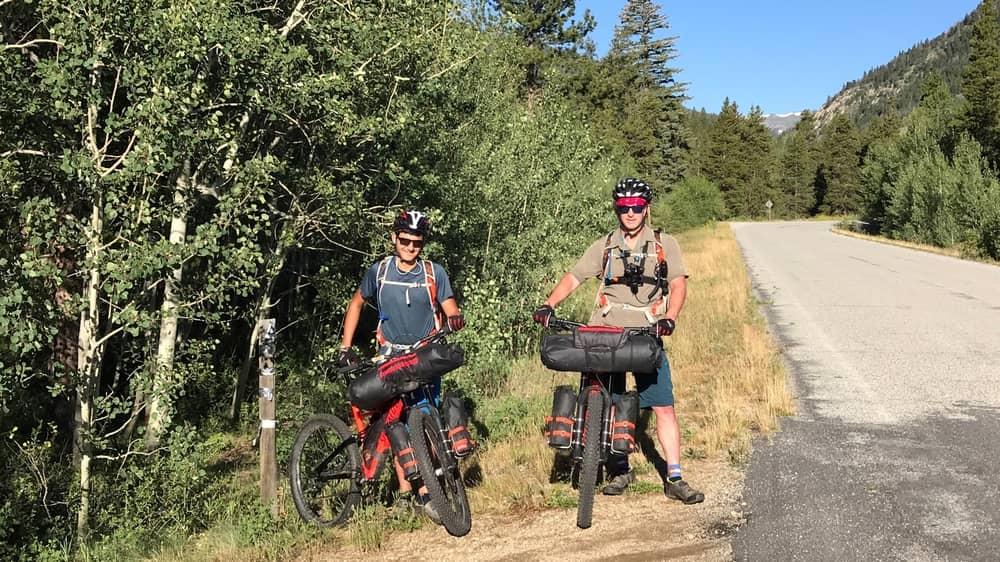 It wasn't an overly exciting day – in fact Kyle said it was strictly "meh" as we were in the trees for most of the day. We did emerge from the forest on occasion for some good views, but we both were anxious to get up high and see the big views that the CT promises.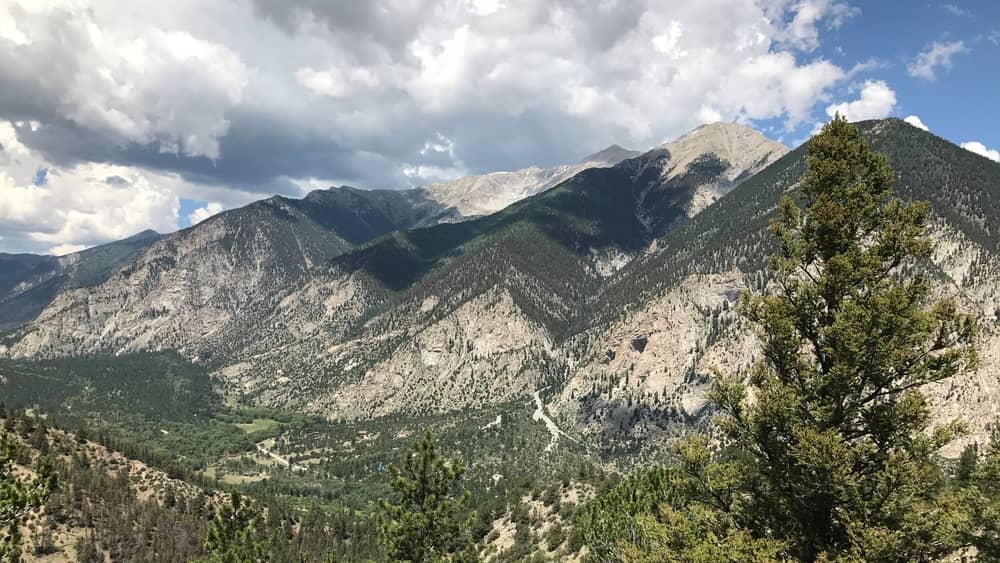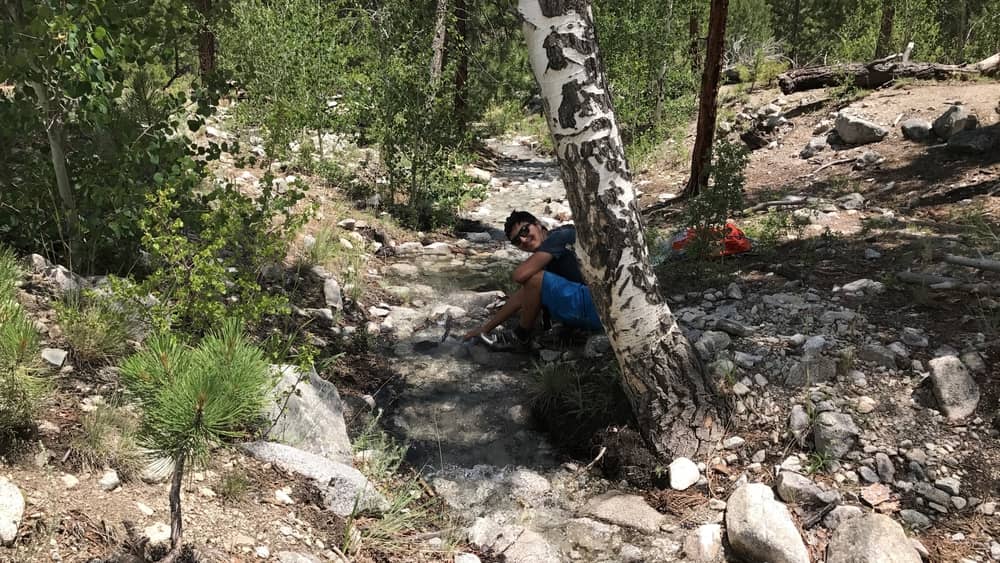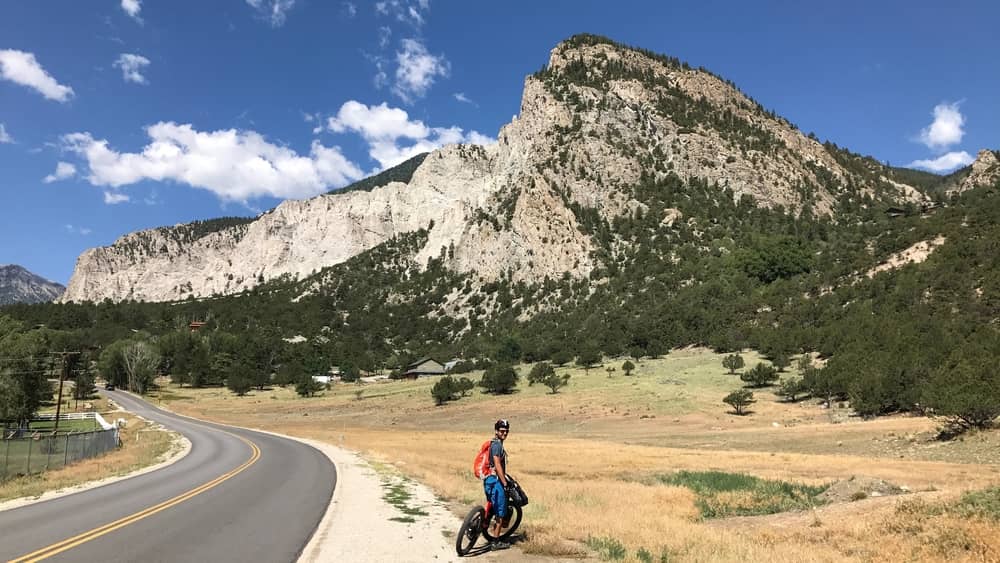 Cool People
One of the things Kyle and I like most about the CT is that we're meeting some really cool people. Hiking the Colorado Trail attracts an eclectic mix of people of all ages. When we pass hikers on our bikes we always stop and talk with them about what direction they're hiking, when they started, where they're from, etc. Hikers are usually curious about what we've got in our packs.
The one consistent thing we've found is that everyone is upbeat and happy to be out on such a beautiful trail. And depending on how fast you are, and how many breaks you take, you usually bump into these same people over multiple days. Then you are able to catch up on what happened in the interim. Lately that has been primarily about how much rain we've gotten and how soaked we are.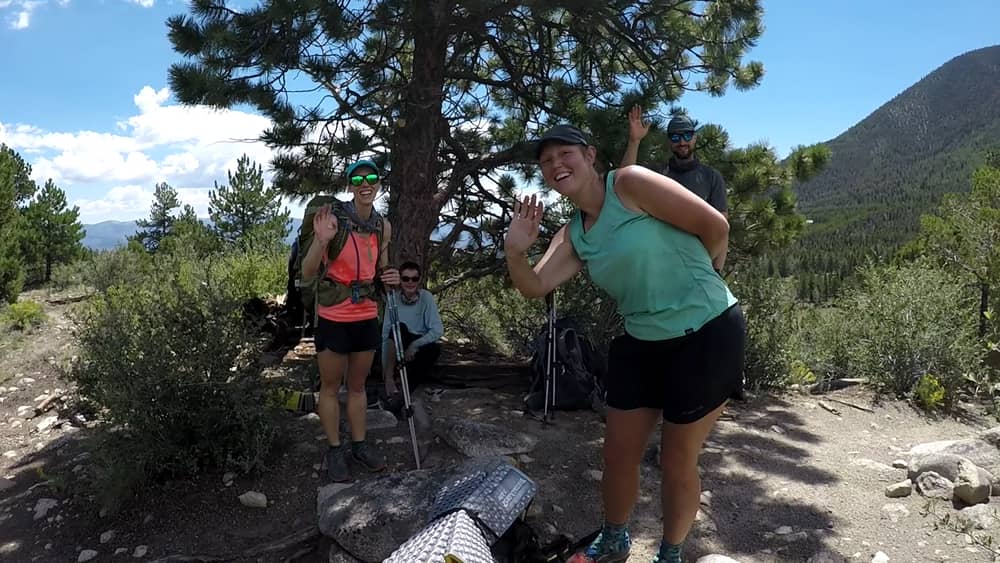 Mt Shavano
We stopped for the day on a relatively flat spot near the Shavano camp ground.