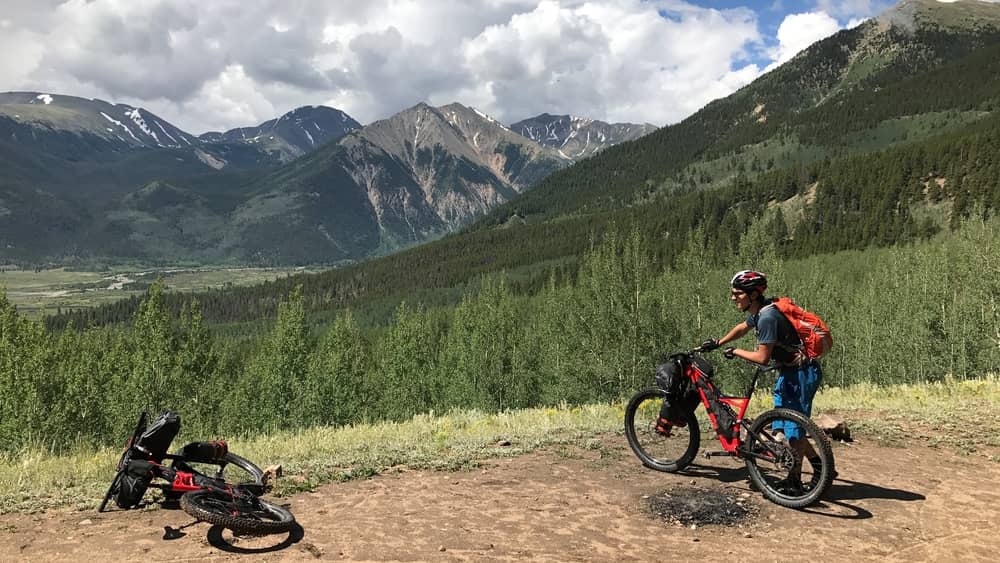 Day 7 was much better than the prior day. We woke early with the mission to make up lost time and get to Buena Vista, where Cris would pick us up for a few days of downtime.
We got on the road around 7am and headed out of Leadville toward the mountains. It was cold (in the low 40s) and misty from all the recent rain.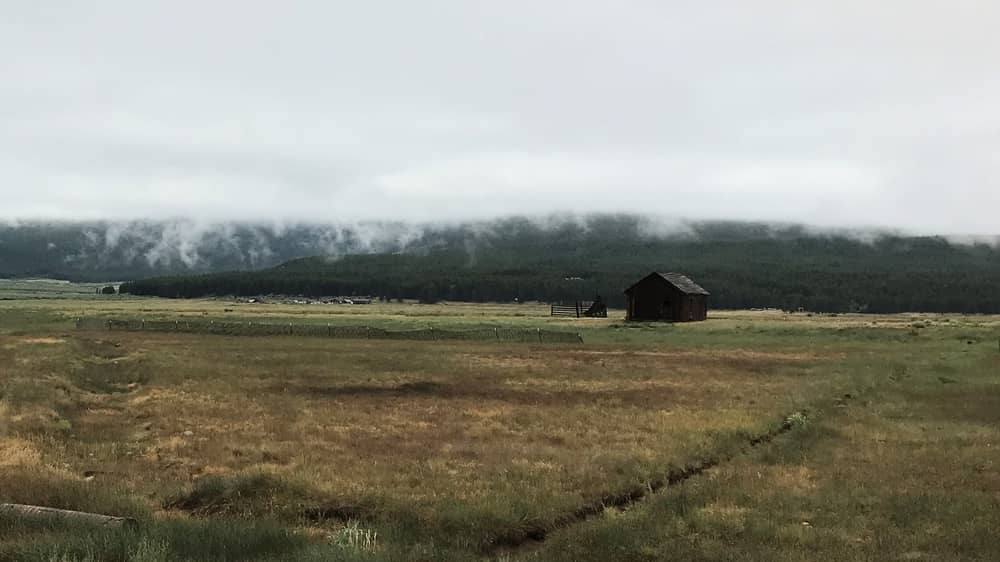 Mt Elbert Trailhead
Finally we made it to the Mt Elbert trailhead.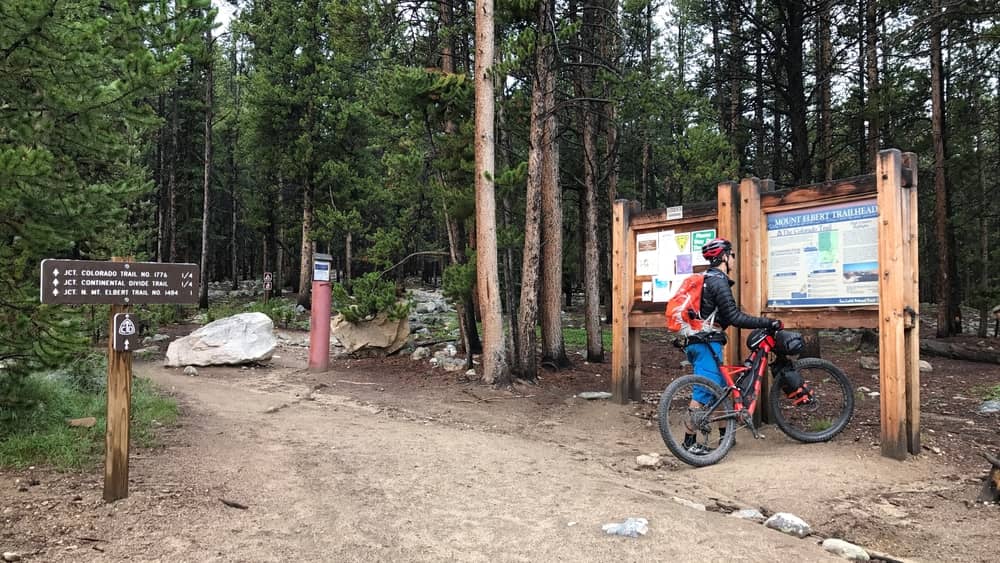 We found many downed trees on this segment.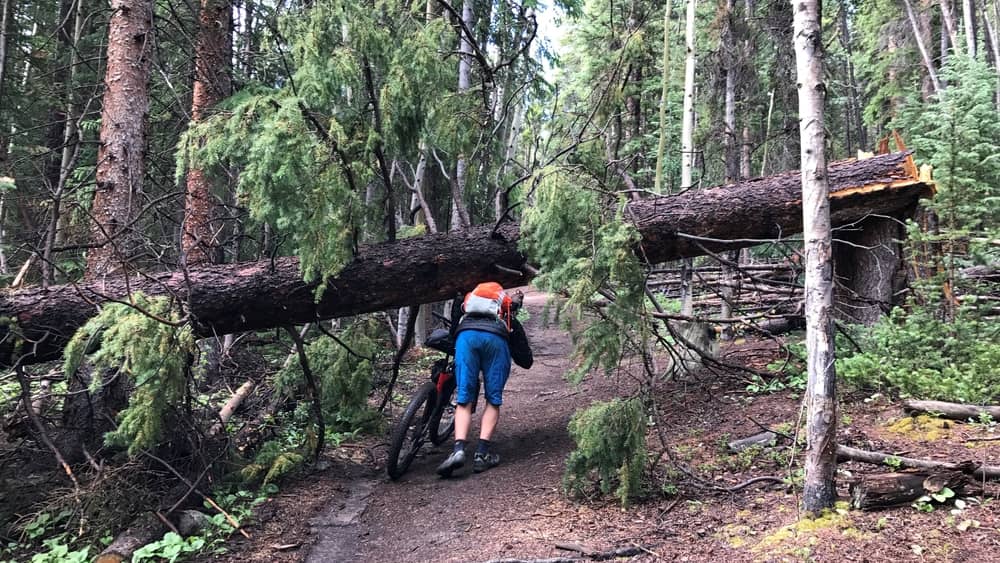 Later in the morning the mist finally lifted, and we took off our jackets. We then descended down to Twin Lakes.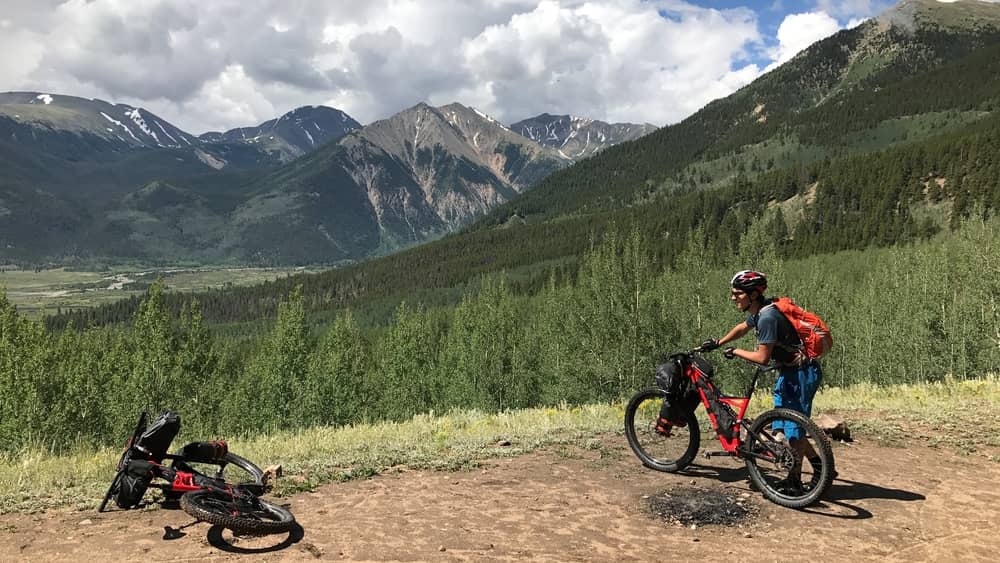 Twin Lakes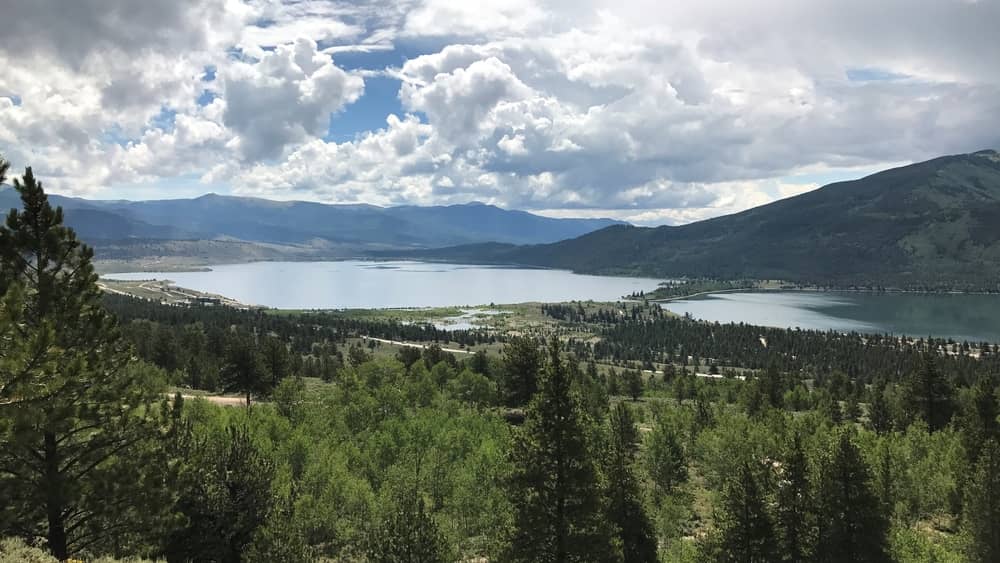 At Twin Lakes we met Jay and Renee. Renee is solo bikepacking the whole trail and is the only other CT bikepacker we've met so far. I hope we'll see her later on the way to Durango.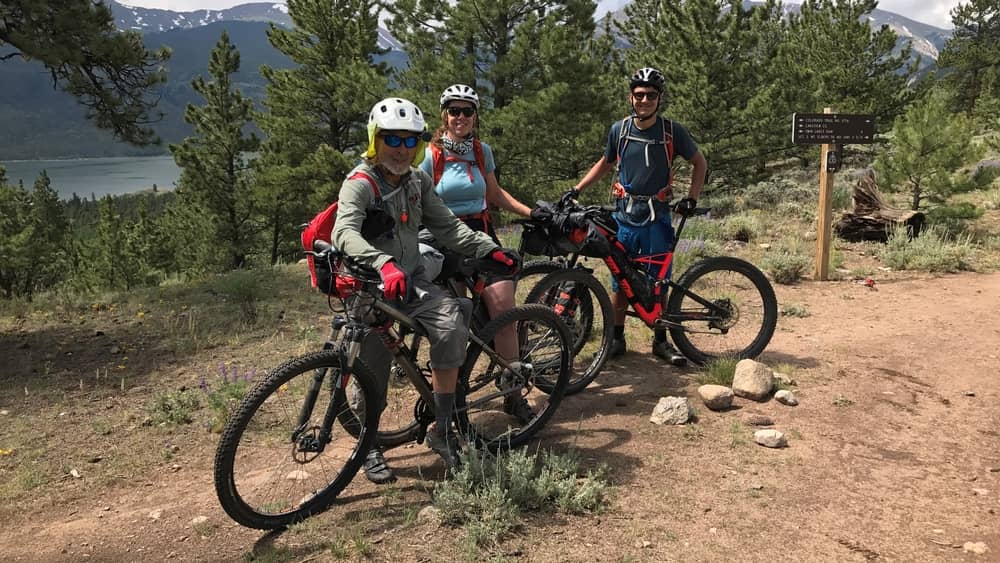 We stopped to rewater and take a few pix.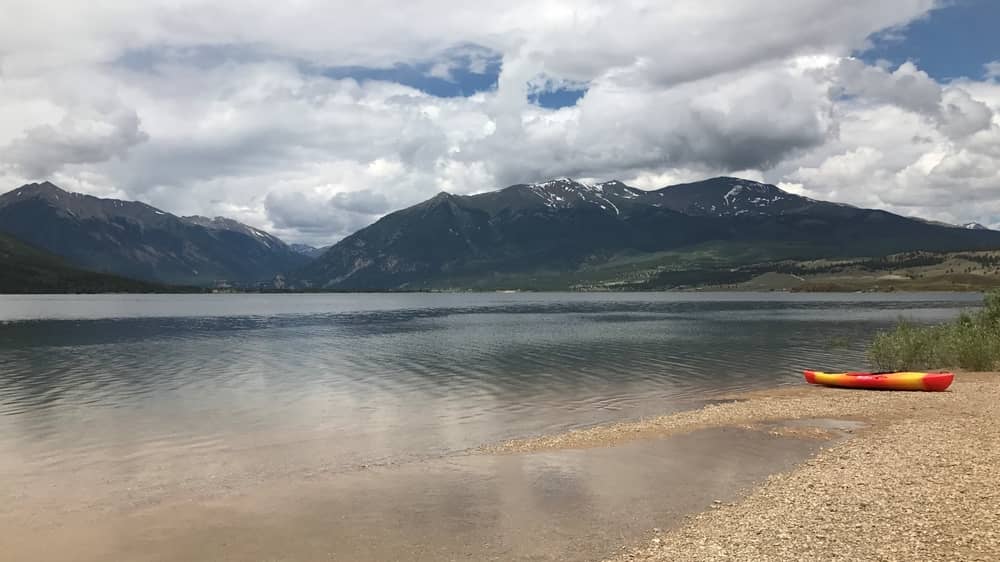 Then we got back into the forest and started ascending the last climb of the day.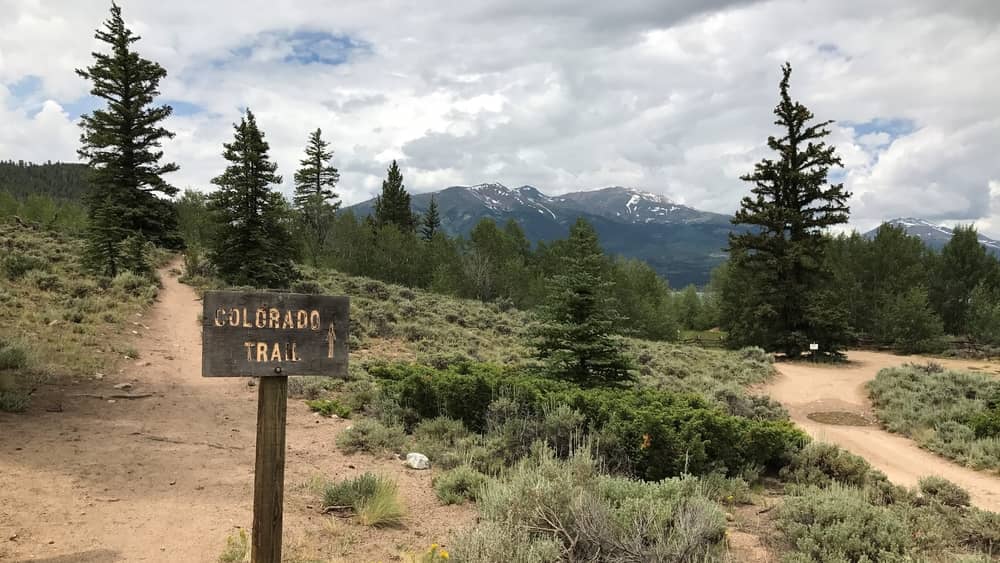 We were both running on empty. Finally we hit the summit, and shortly after came out of the trees for a spectacular view.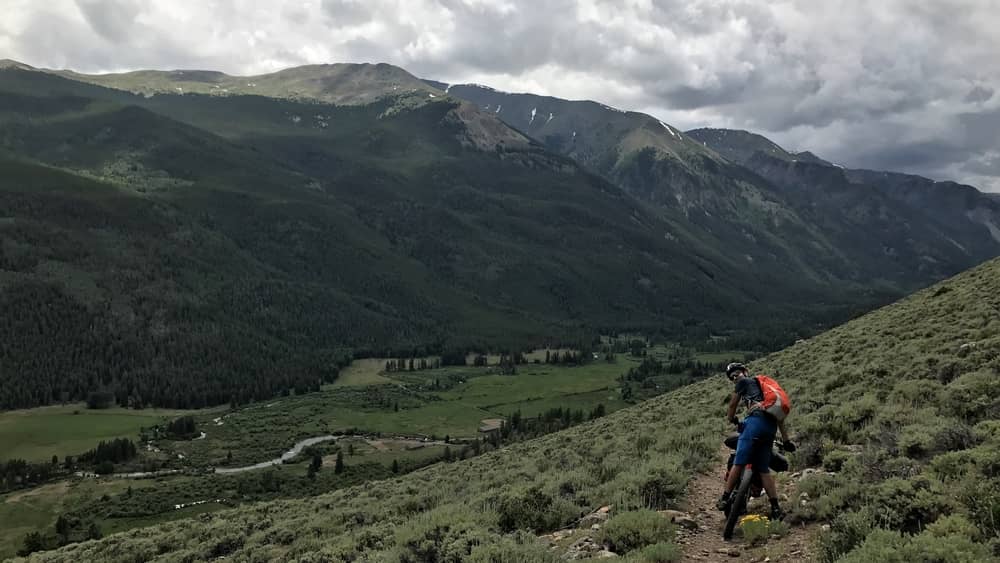 At the bottom of the trail we met up with several other thru-hikers who had watched our fast descent. And there I had two bars of cell coverage and called Cris to pick us up. We then headed to Salida for two days of again sitting on our butts.
We are now half way through the CT! We've traveled 210 miles, climbed 25,750 ft in elevation, and descended 23,500 ft.
We head back onto the trail for three or four days on Sunday, and from this point on it gets really remote, but holds the most epic views and mountain biking.