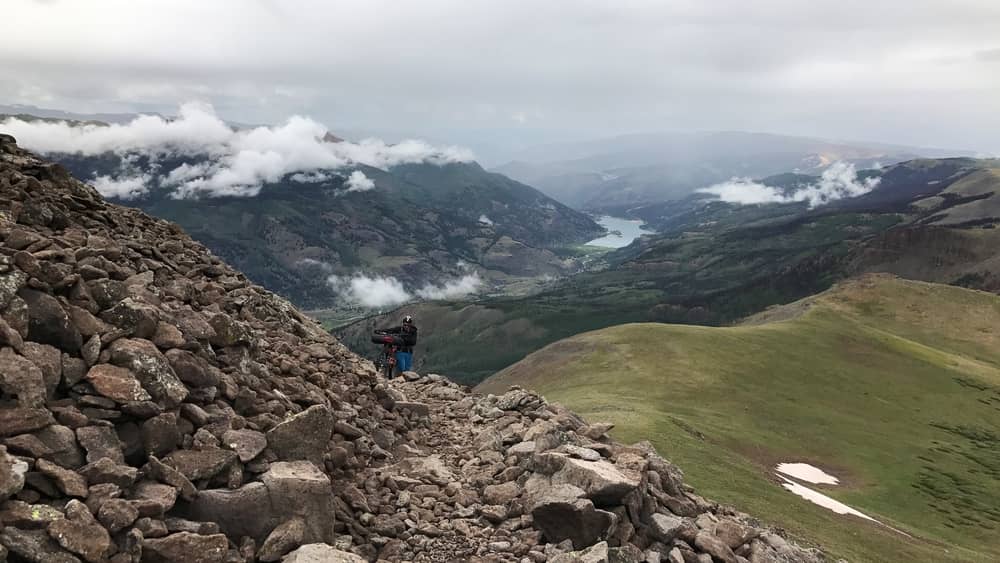 After a nice break in Gunnison, we started the day on the Spring Creek trailhead off highway 149 with the goal to get to Carson Saddle and the high point for the Colorado Trail at 13,271 ft.
But weather became a problem as a huge thunderstorm hit just as we were to climb a big rock outcropping, and then dense fog settled in.
Climbing to 13,000 ft and Carson Saddle
We spent much of the day climbing and hike-a-bike on really rocky and muddy terrain.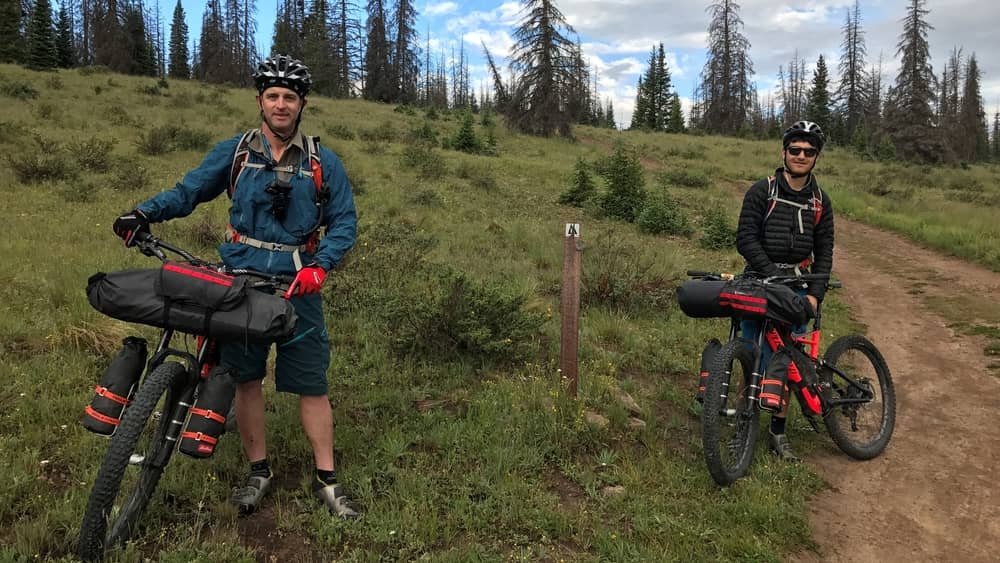 As we ascended, we had to ride through a rocky plateau that was really difficult. We ended up hiking much of it.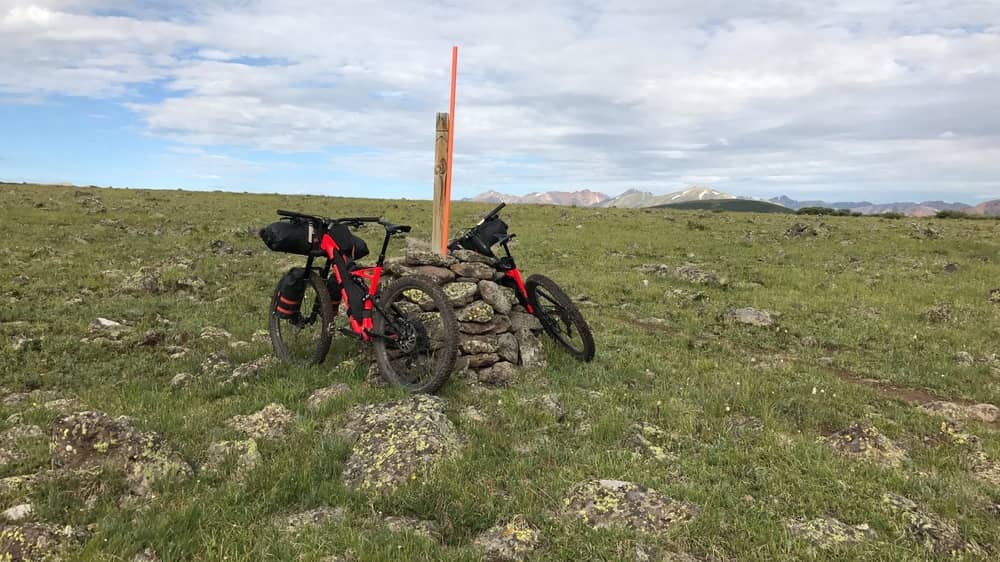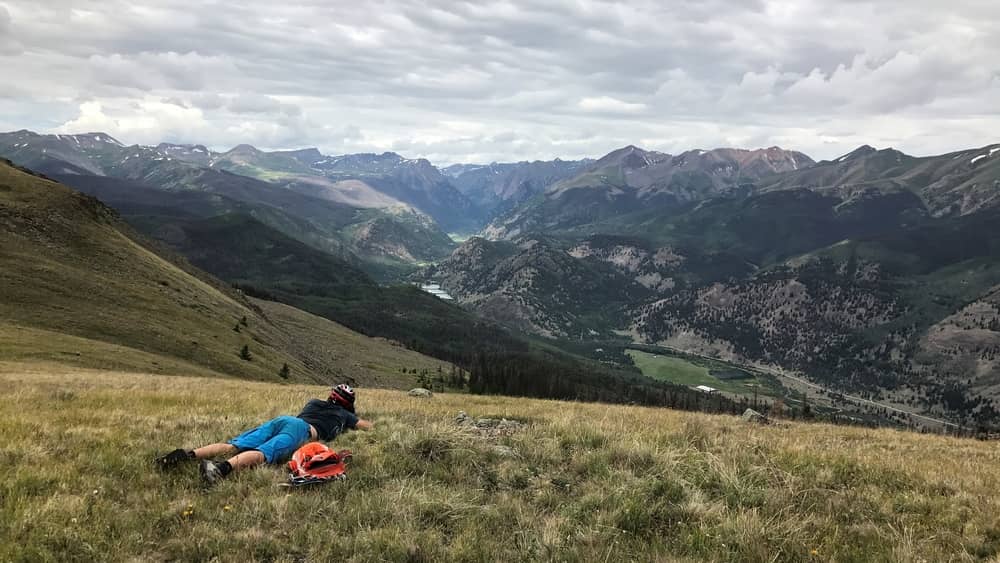 The Thunderstorm
At noon we reached 12,600 ft and a big rock outcropping. We wondered if we had to climb it, and then saw other bikepackers coming down from high atop. At that point the first big clap of thunder hit. We knew we weren't going higher anytime soon, and we pitched our tent as fast as possible. The other bikepackers going east did the same thing. The wind shook the tent violently, and I hoped and prayed that we were low enough to not get struck.
After a few hours the rain stopped, so about 3pm we packed back up and headed up the rock outcropping. The views with mist lying low in the valleys was spectacular.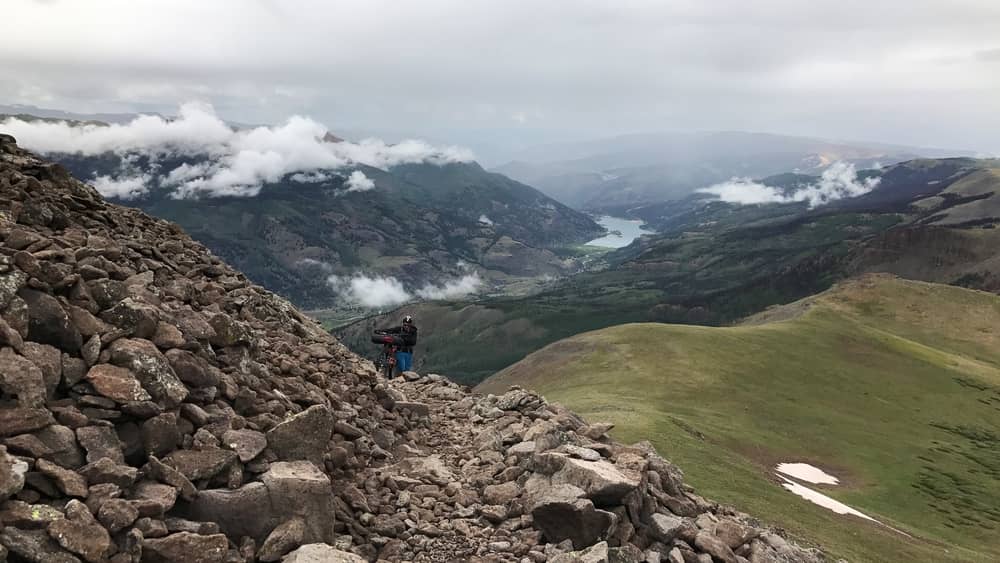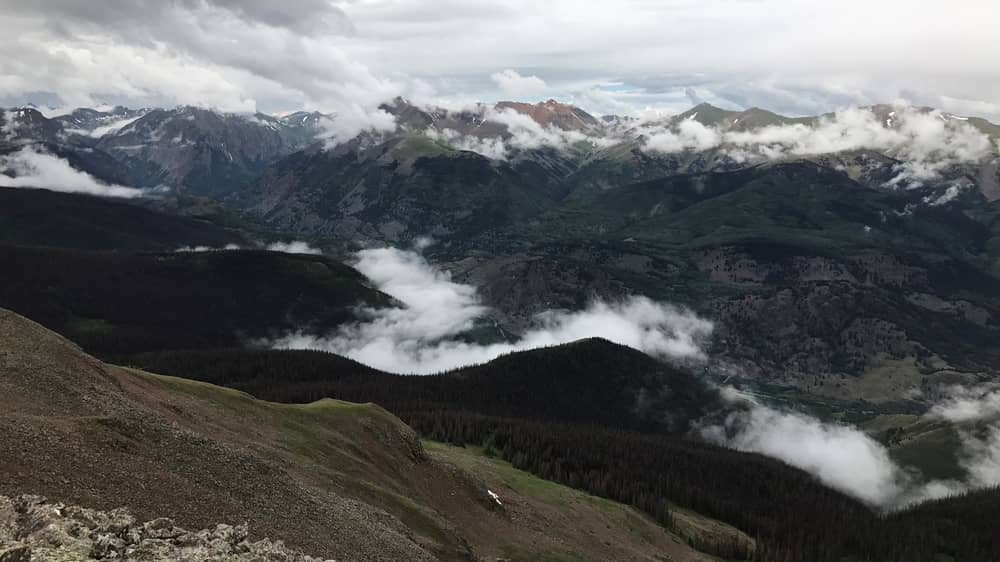 The Fog
After we got to the top of the outcropping (and it was a difficult hike-a-bike on scree) it flattened out a bit and we started a gentle descent. Then the fog rolled in around 3pm. Since we were on this trail for the views and photos, we decided to park for the night. I figured it would clear up overnight like traditional Colorado "monsoon season" weather in July.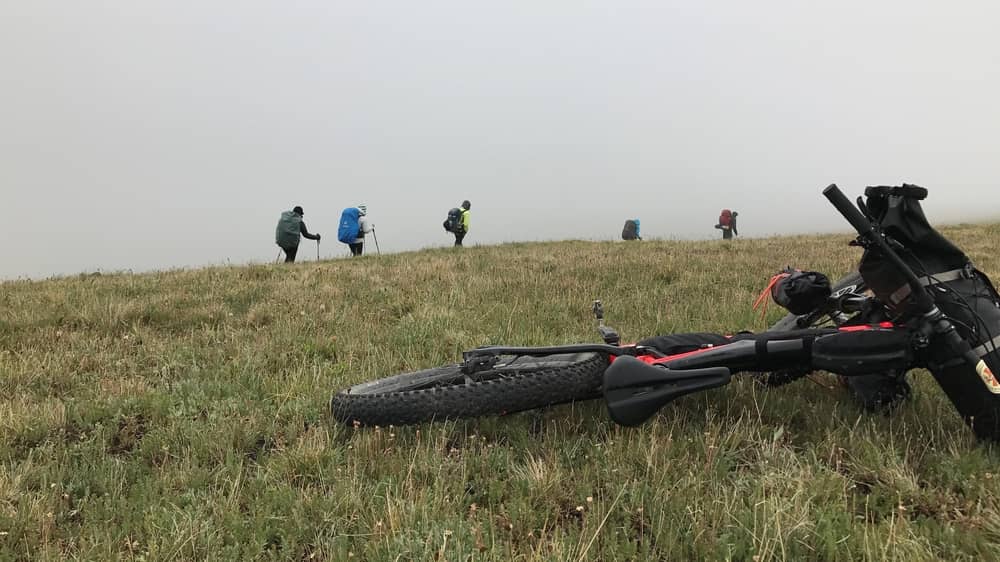 At 5pm the fog dissipated a bit, and I contemplated getting back on the trail. However, Kyle was comfortably in the tent watching his Youtube videos, so we just stayed put. I stepped out to take more pix.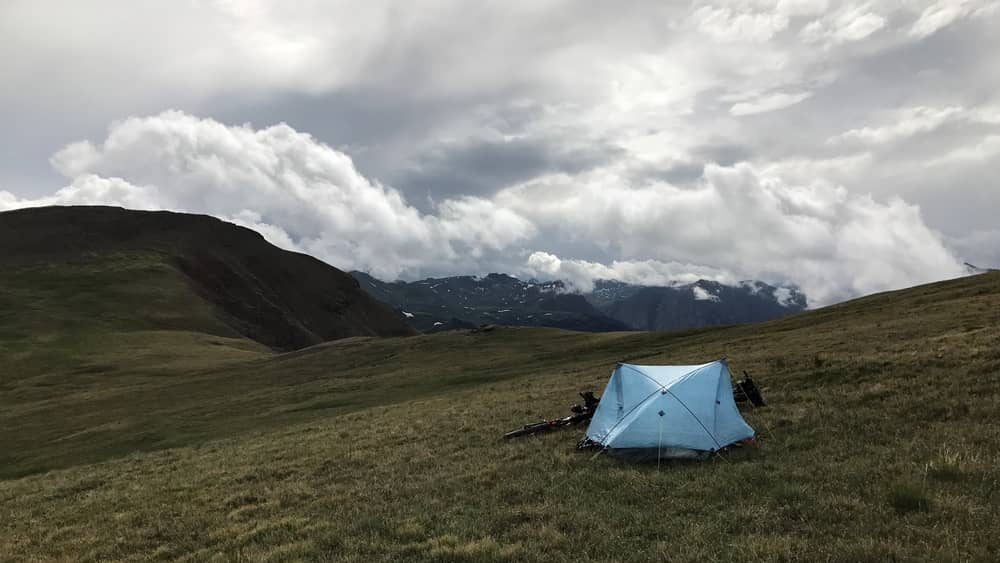 It was a really windy night at 13,000 ft. At one point, the sustained wind had the tent collapsed on both of us, but the minute the wind stopped, the tent popped back into shape. I have to say I really like this ZPacks Duplex. It's weathered big winds and rain almost every day, and we've been dry. However, the winds did keep us up for most of the night.