This past Wednesday I rode up from Rollinsville, CO to Rollins Pass and the Continental Divide. This is the former path of the Denver, Northwest and Pacific Railroad. It was used by trains to get over the Continental Divide before the Moffat Tunnel opened in 1928.
This road is also called the Moffat Road.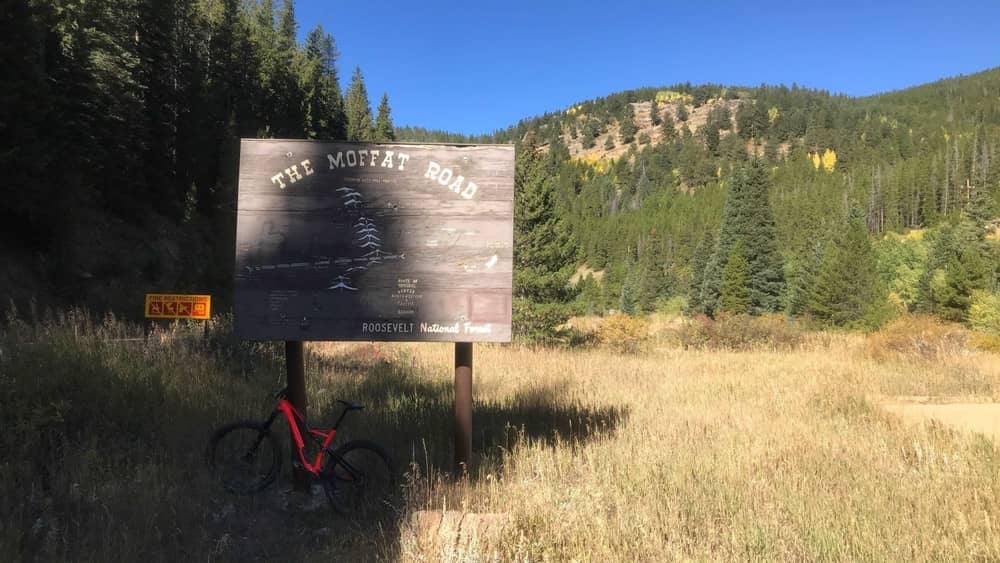 David Moffat was an American financier and industrialist, and one of Denver's most affluent citizens. He was big into railroad development and envisioned a tunnel through the divide, but started with putting a line on "the old Ute Trail" over the divide until he could line up financing.
Building the tunnel was much more expensive than anticipated, and it wasn't completed till 1927, 16 years after Moffat died penniless. Building the Denver, Northwestern and Pacific Railway and tunnel had cost him his entire fortune.
A short distance from the trail is the tunnel which is still in active use by Union Pacific. When the snow is flying, the Winter Park Express will take people from Denver's Union Station through the tunnel to Winter Park.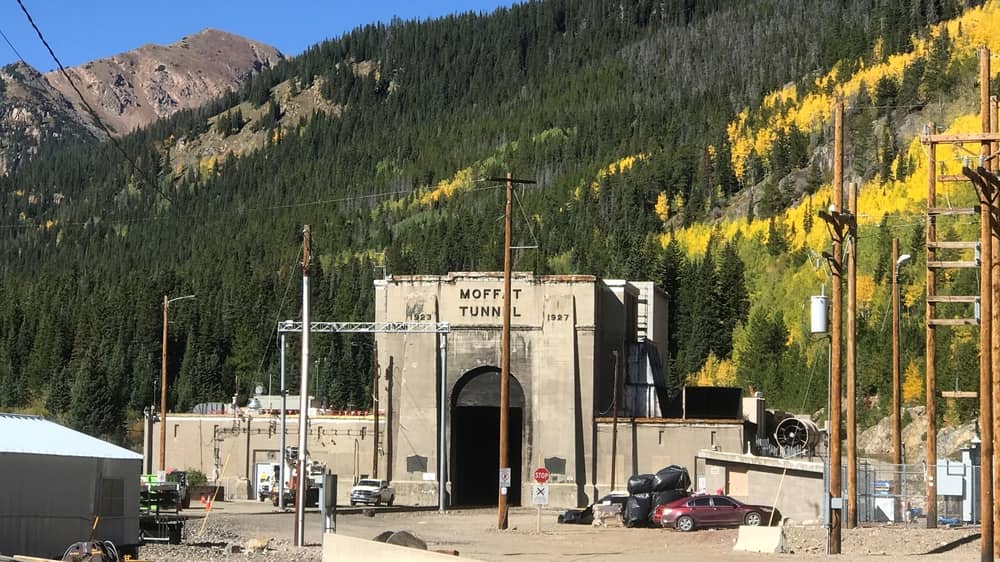 It was a long ride, roughly 50 miles out and back, but on a gentle 3% grade the whole way. The fall color along the way is quite spectacular.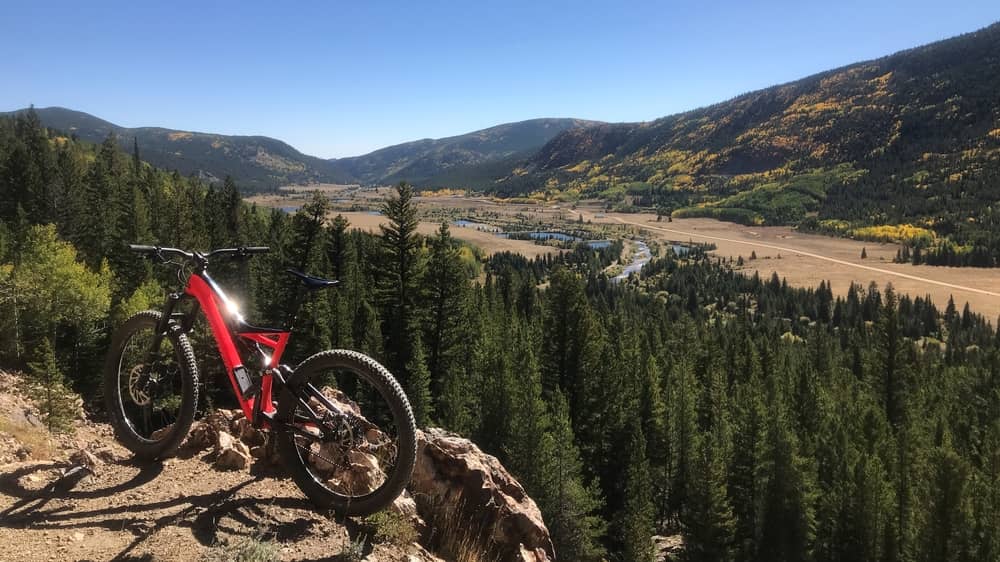 As you climb you come upon Yankee Doodle Lake nestled in a hairpin turn of the line.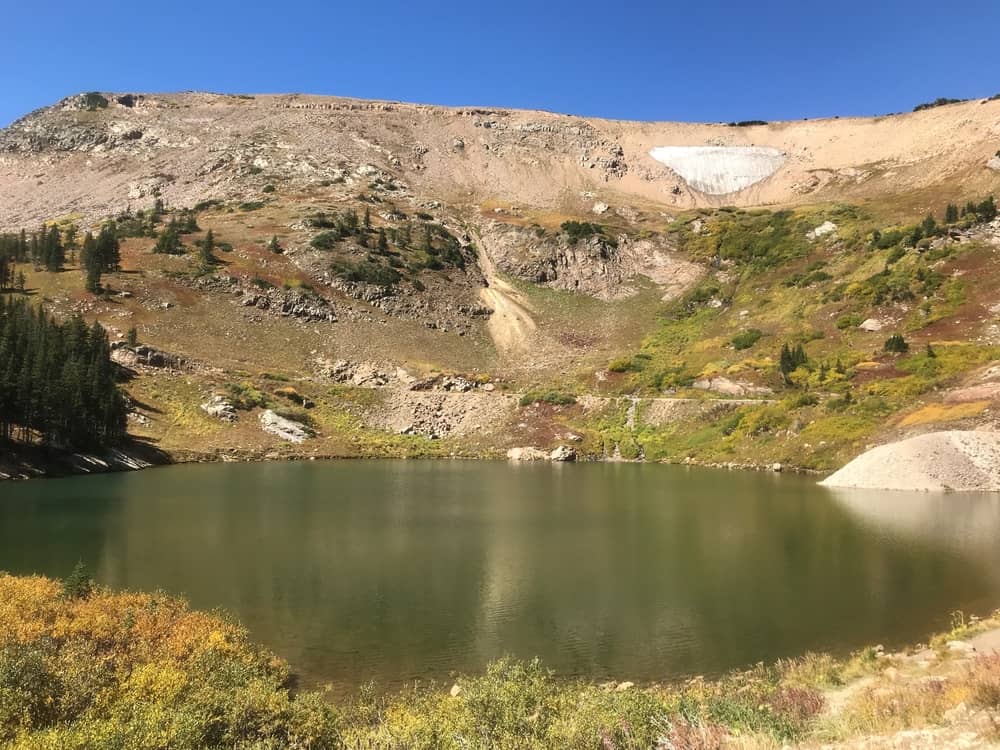 At the lake there is what appears to be a cave. It is actually an attempt by the old railway company to drill a tunnel to reduce operational costs. It was abandoned because of high cost.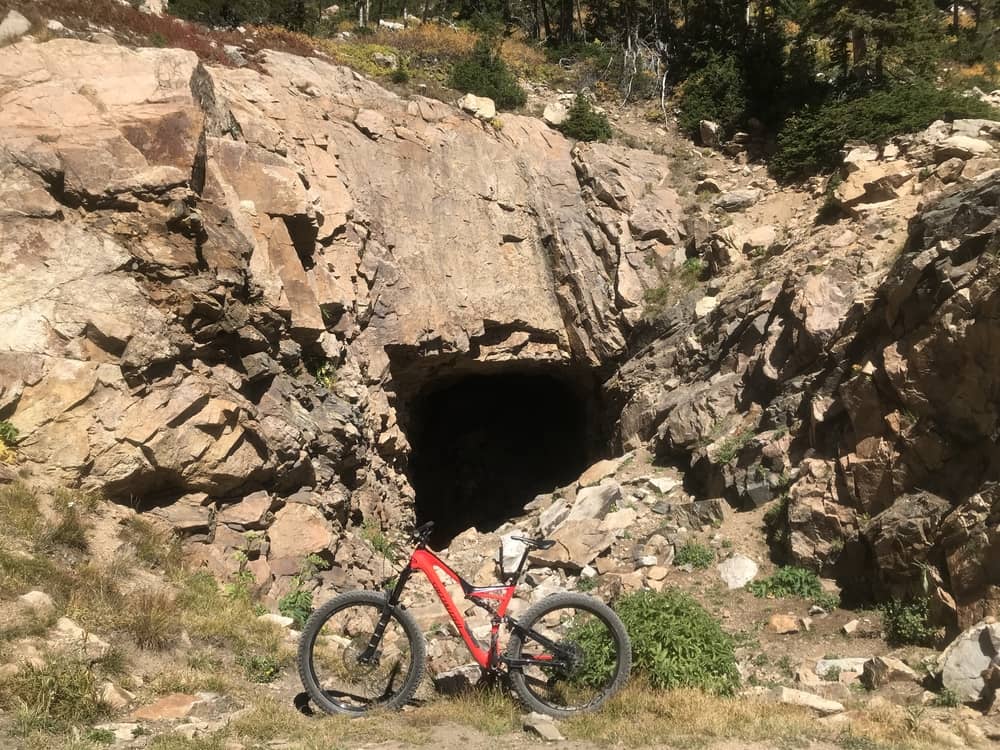 Needle's Eye Tunnel near Rollins Pass Summit
As you get above tree line you will see the Needle's Eye Tunnel in the distance and another lake, Jenny Lake, down below.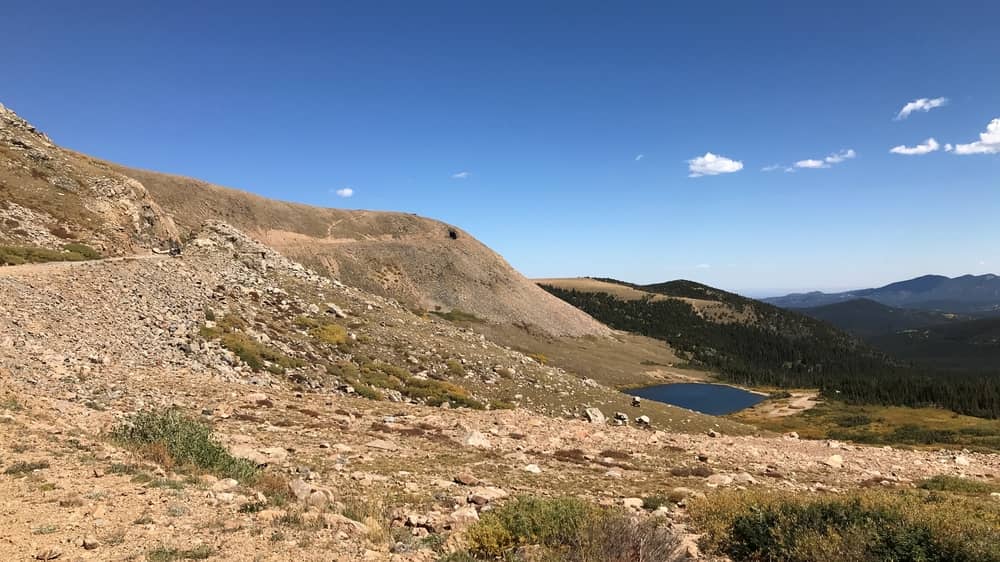 The tunnel itself is closed because of falling rock.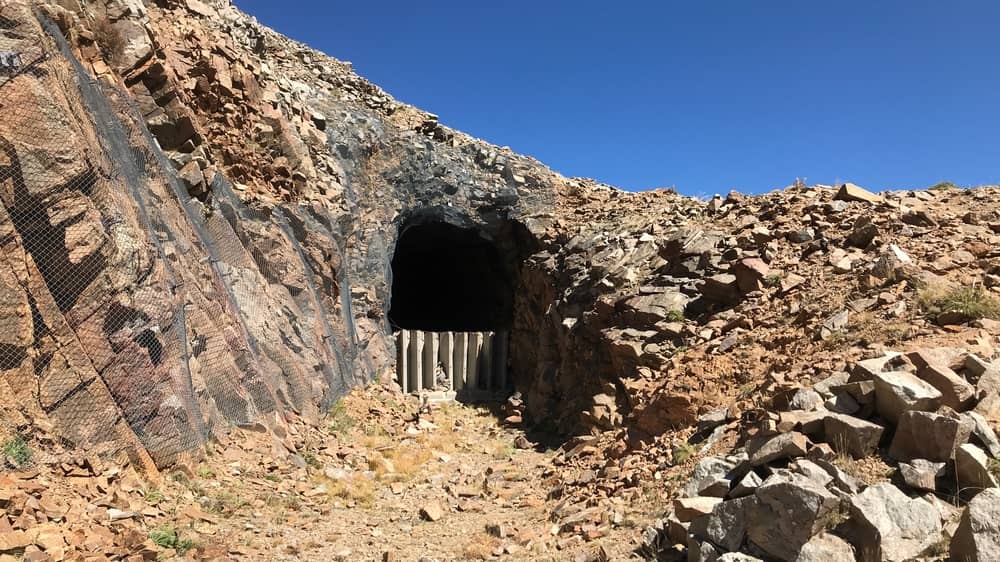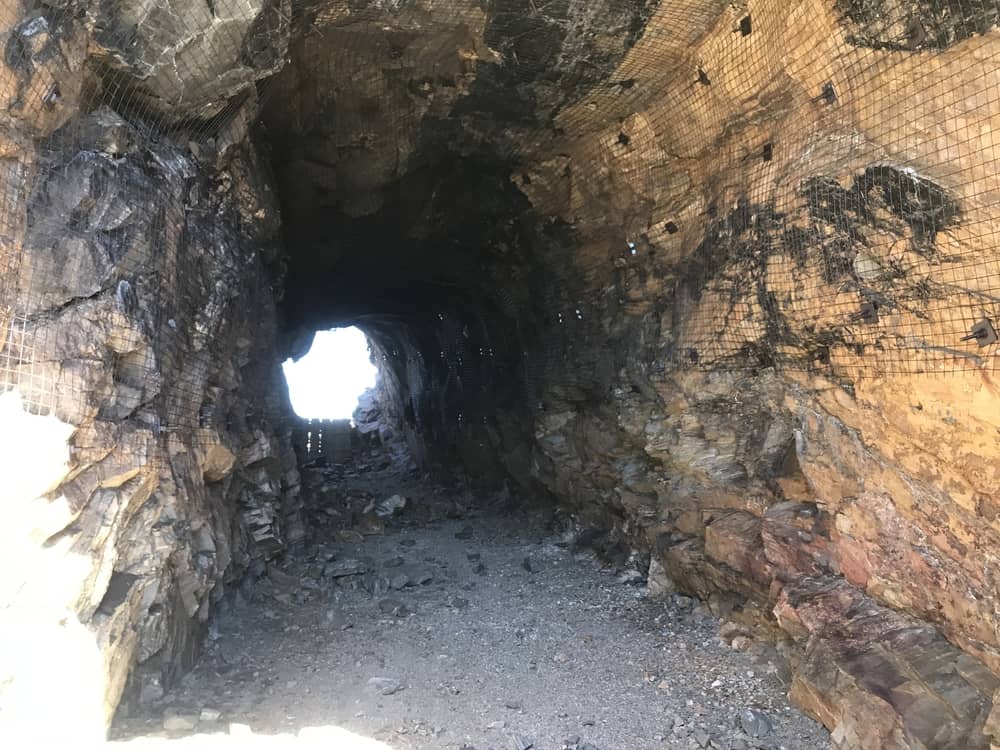 Native American Game Drive Blinds
At this point, you can climb a trail above the tunnel. Once you get up there, you'll find what appear to be stone foundations. These are blinds created by early Native Americans over 3000 years ago for game drives. Bighorn sheep and elk were driven toward these blinds where natives were waiting. There are more than 96 of these drives in this area.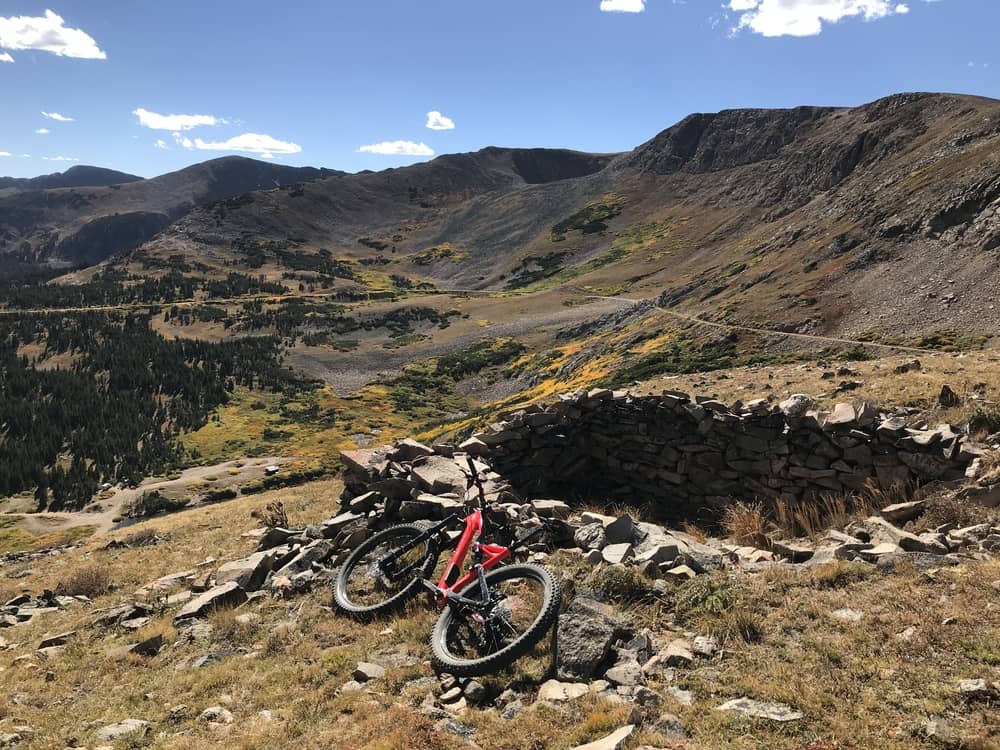 The Trestles
The rails were removed in the 1930s, but there are trestles still in place along the route. They are in pretty good shape for being out in the high mountain elements for 100 years.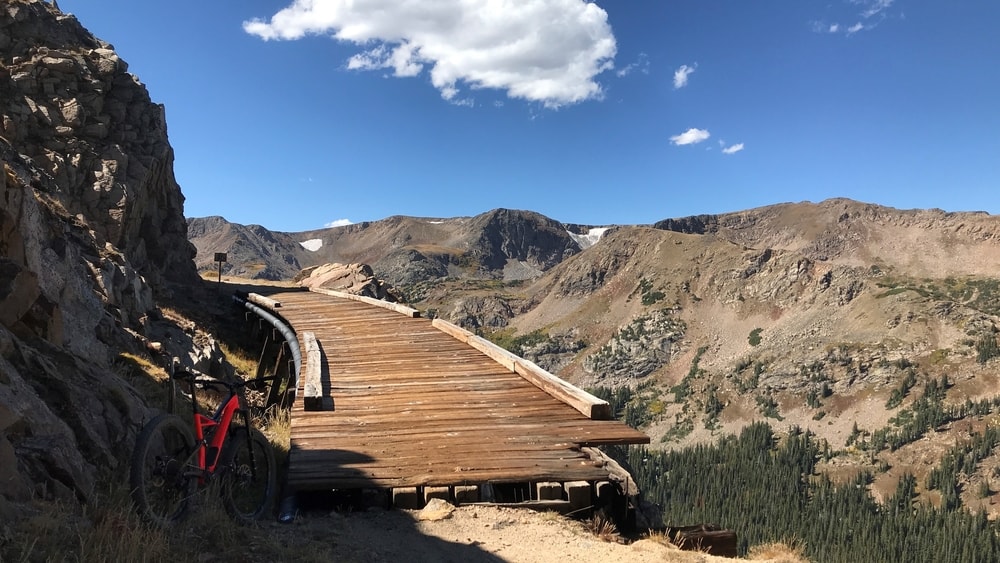 On the way back from the top of the pass I rode over them (with some shrinkage!) and they were fine. See the video below for that.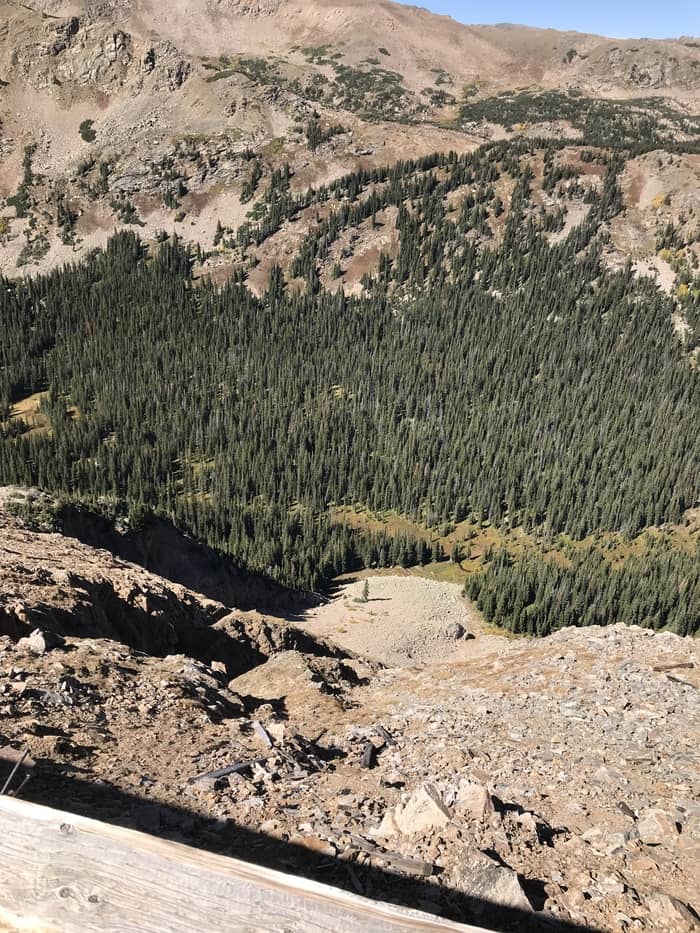 Rollins Pass Summit
Once you get to the top you intersect with the Continental Divide Trail. And then it's a fun 20 miles down all the way back to the car.