In the spirit of the back-to-school season I headed up to Nederland to ride Super Magic Bus on a late summer day.
At the front of the ride is a bit of descent overlooking peaks to the west, and then a relatively gentle climb for a few miles. After that, it's fun flowy downhill through really tight trees, and trail visibility can sometimes be difficult to maintain. On one occasion my handlebars whacked a tree and I nearly went off the bike.  
Although rated as a black trail, I think it's probably more of a blue black. It's not technically challenging – the challenge is to find and follow the trail.
The trail passes through several private mining areas, although the owners allow bikers without issue.
The Super Magic Bus
The old school bus is just off the path, but hidden in the trees. As I got closer to the bottom of the descent I wondered where it was. Then I saw the glint of yellow out of the corner of my eye, and headed over to check it out.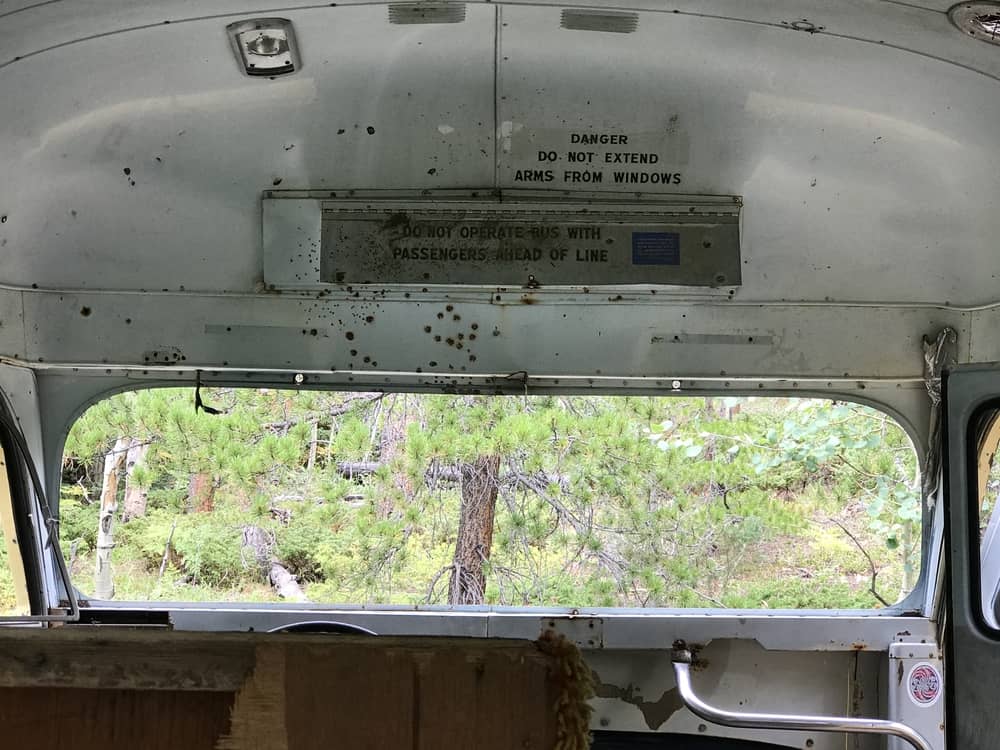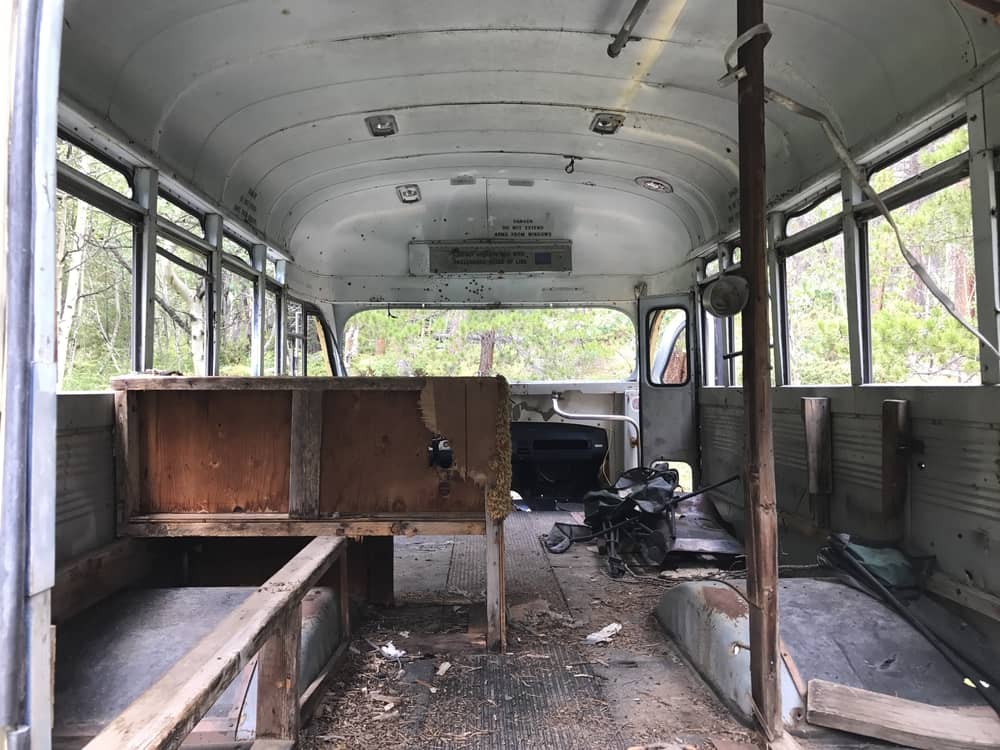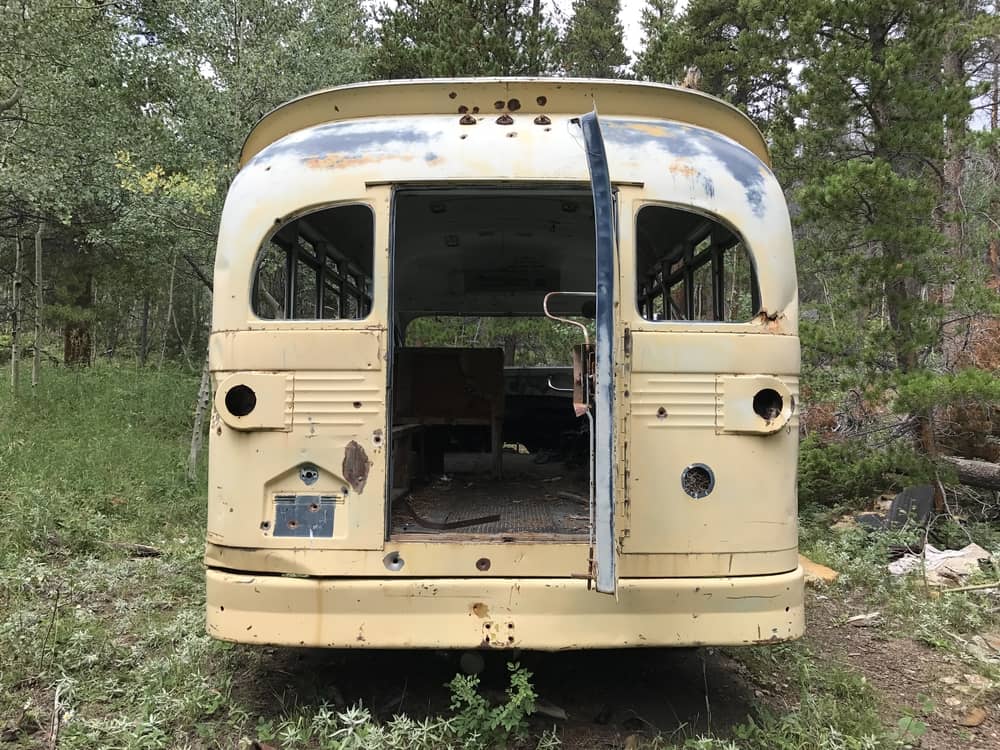 The bus is near an old abandoned shack in the middle of the woods. It's actually a little creepy.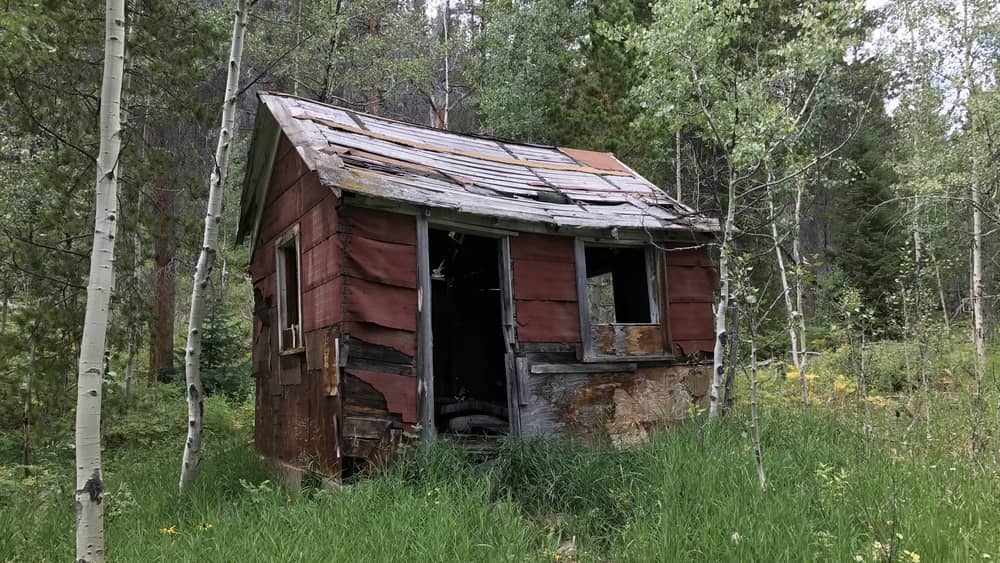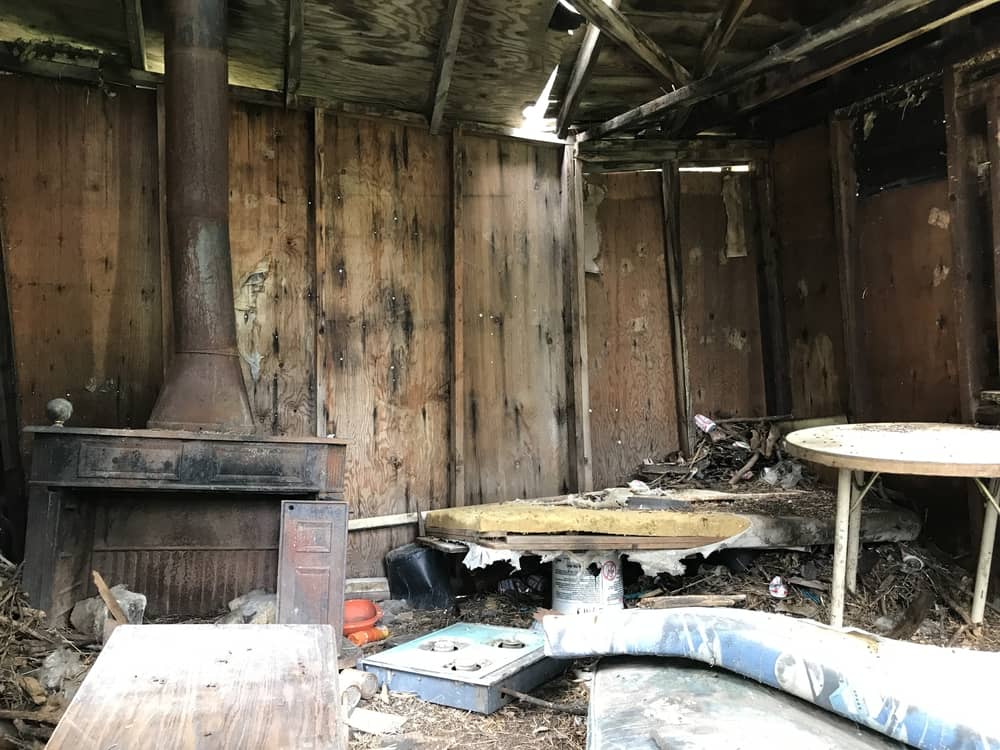 This trail is considered to be one of the best in the Magnolia Trail System. Make sure that you check out the other trails in the system.