A few days ago I was looking at trails from the 4th of July trail head in the Indian Peaks Wilderness near Eldora, Colorado and came upon a blog post about the N160JN site, a plane that went down in the area many years ago. 
From what I saw in my mapping app there is a road, but then you need to bushwhack your way for a few miles. My son and a few friends joined me this morning for the trek.
Heading Up
We got up early and were hiking by 7am under cloudy skies.  As we proceeded along the road we quickly came to private property signs.  We turned back and got onto the Arapaho Pass Trail. 
Shortly later we starting the bushwhacking, but we stuck pretty close to a stream that flowed from the lake by the wreck, and that worked well.  
After a short stint of climbing directly up hill in the forest, we came upon a marshy mesa. We jumped from grass clump to grass clump to avoid swampy feet.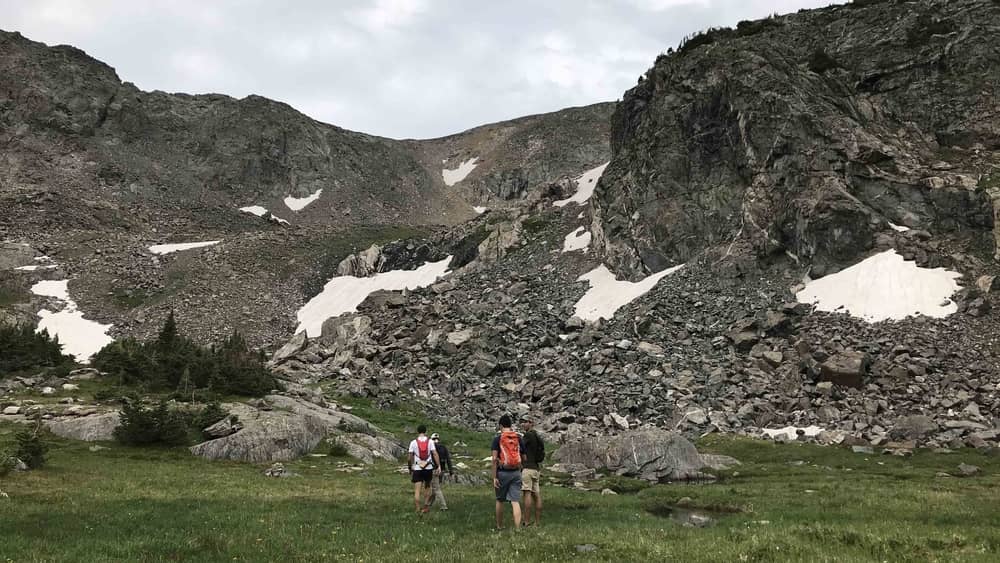 Then we began another climb up scree and boulder fields and had to choose our foot placement carefully.  Next we had a few snow fields to cross.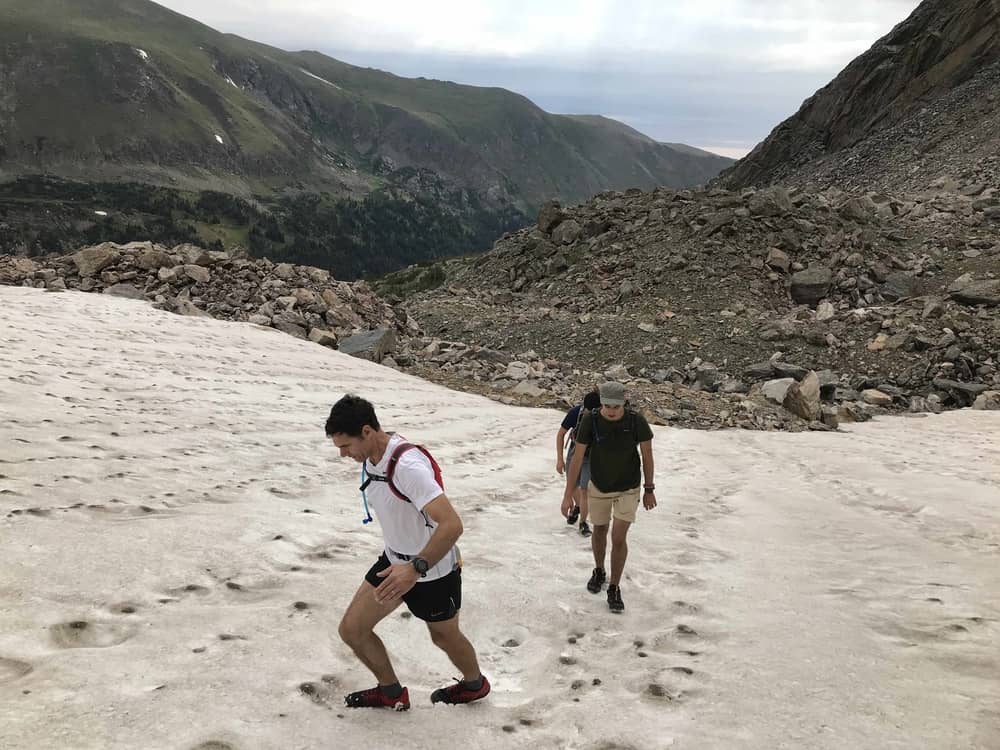 Finally, we got to the lake.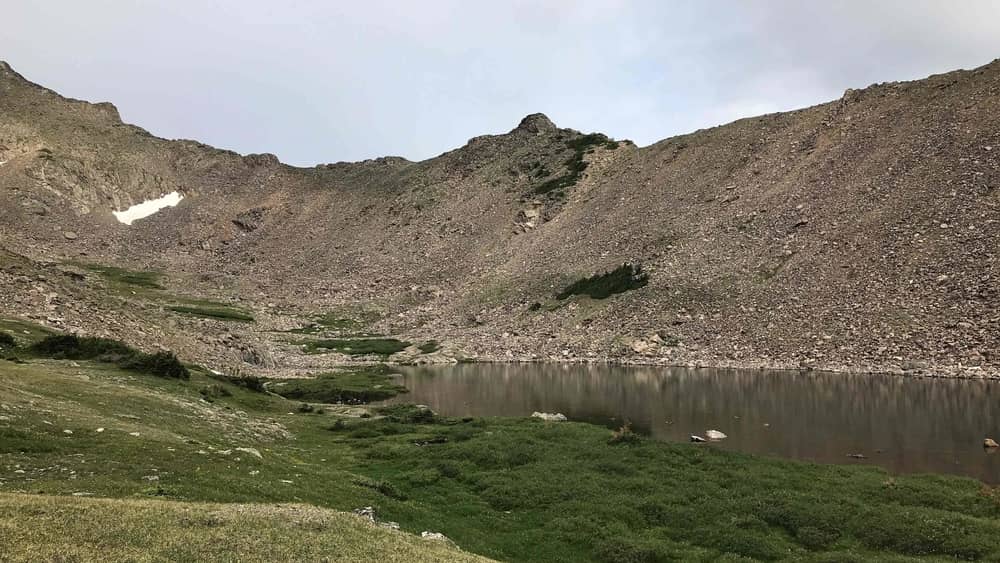 Right about this time it started to rain. With some sadness I thought about the poor guy who lost his life up here. A bit more about him.
Michael Henry "Myke" Baar was a 29 year old flight instructor and United Airlines first officer. He had 4200 hours of flying experience, and 99 hours flying time in the North American T-6 Texan, a single engine training aircraft used during WWII and beyond.
According to his widow, Myke "always used this route to cross the mountains, which he referred to as Jones Pass, because he could usually slip right over in any kind of weather."  On December 14, 1971 he was once again flying from Denver to see his family in Steamboat Springs, but downdrafts (per the NTSB report) contributed to his plane not being able to get over the continental divide. 
N160JN Site
We continued along the south edge of the lake up the hill, as I had read the wreckage was above the lake.  As we spread out, my friend Segundo found it first.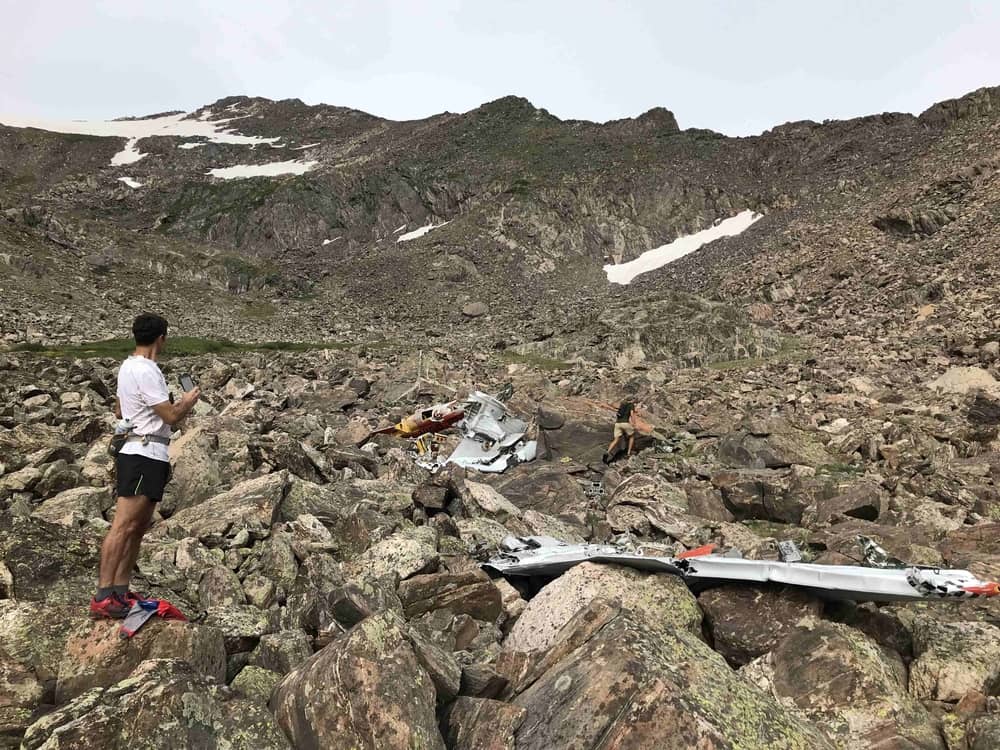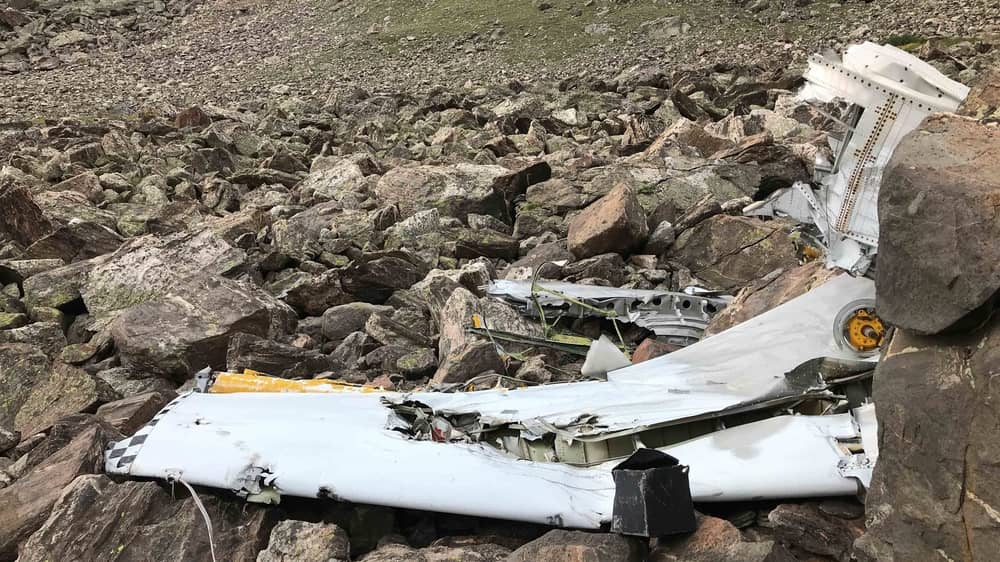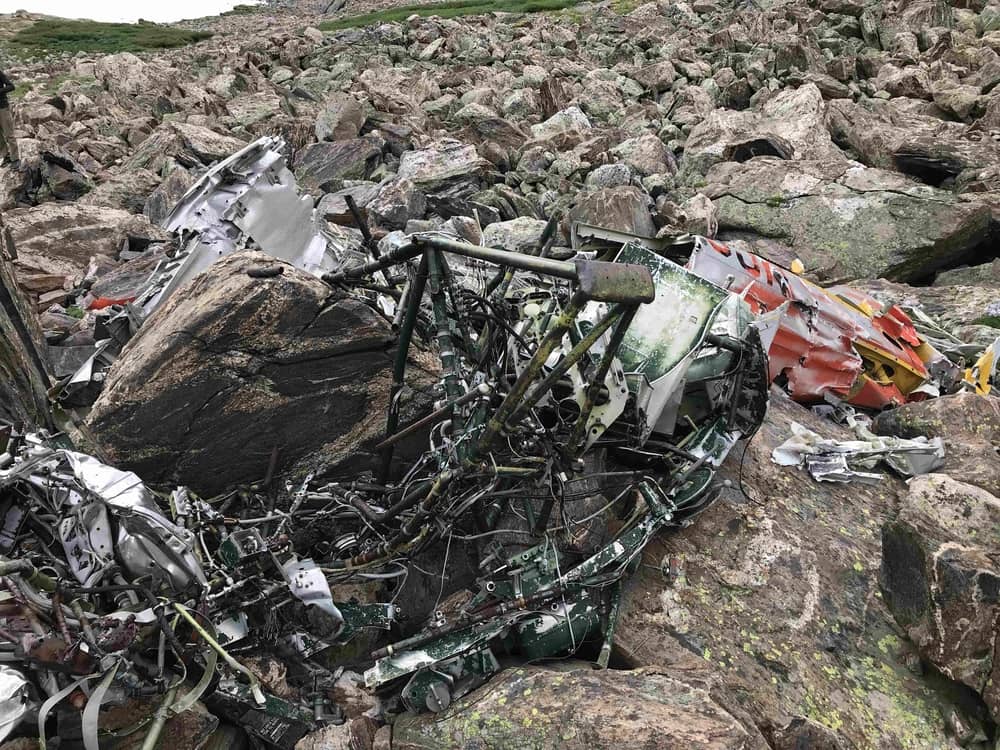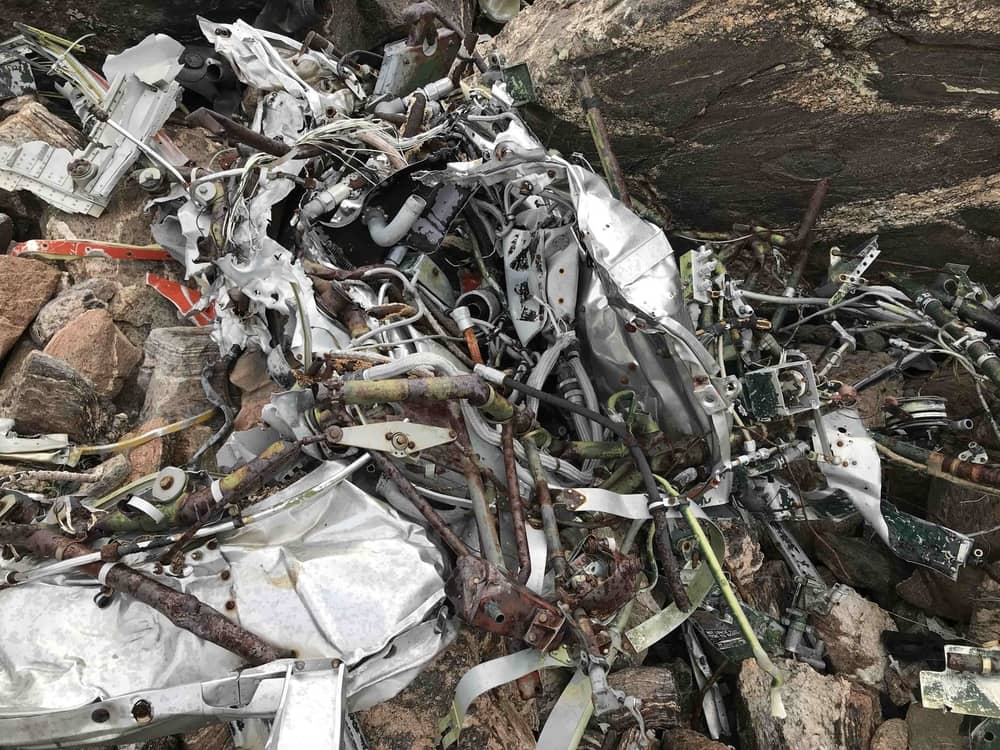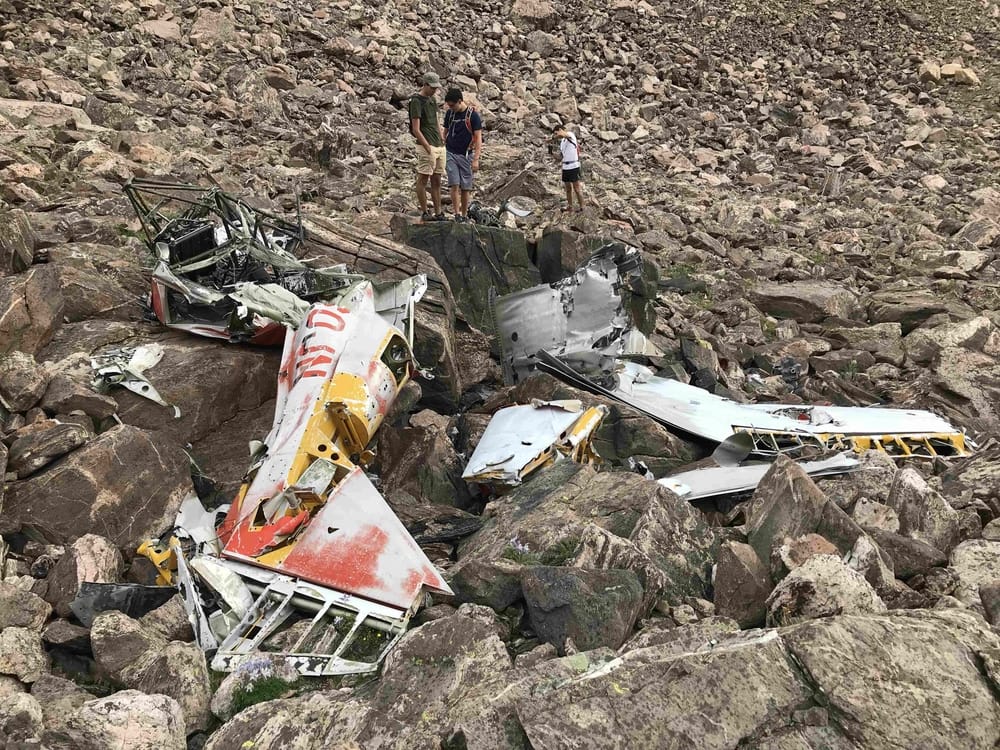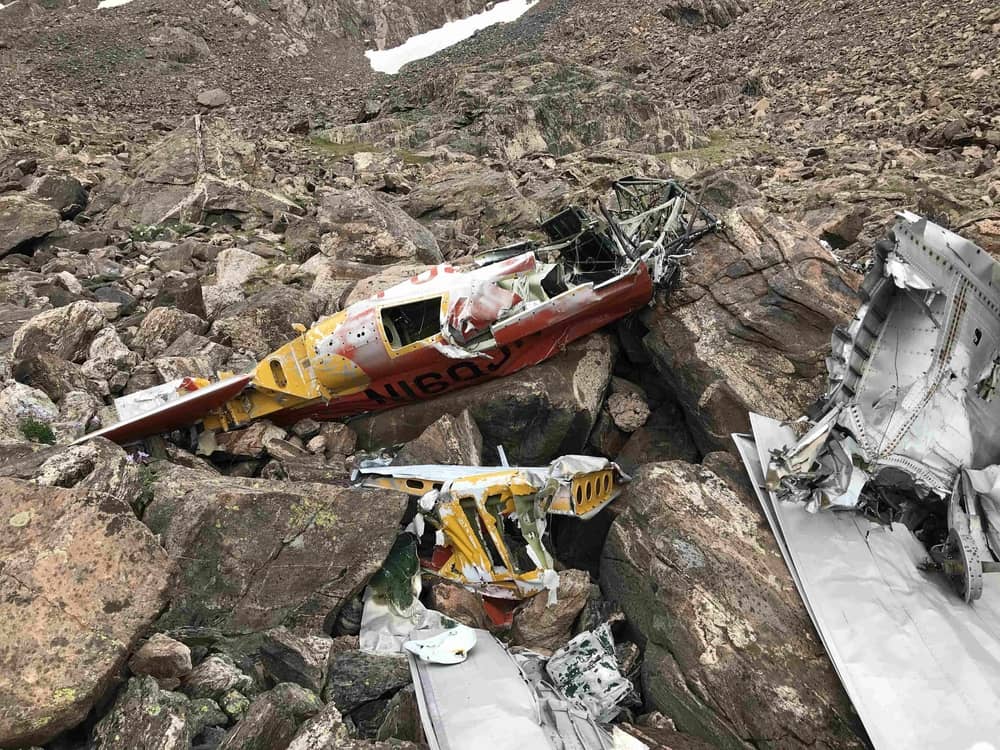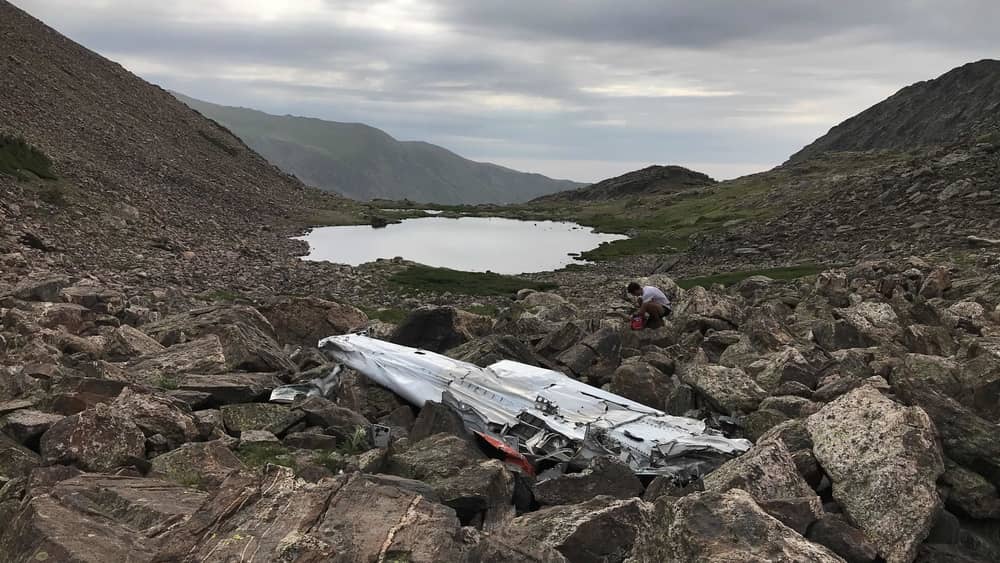 Heading Back
We then started our return before the afternoon storms would hit.  After a bit of hiking we found another section of the plane, and speculate someone dragged it but gave up and dropped it.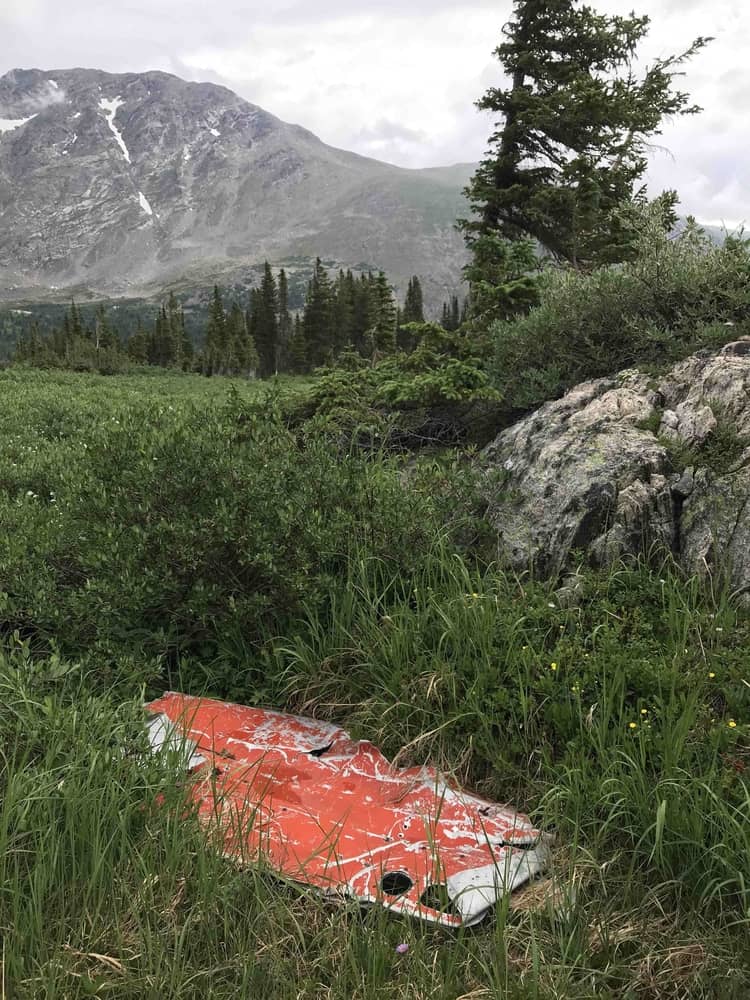 It was a solemn day.